IBM watsonx.governance helping build trust in generative AI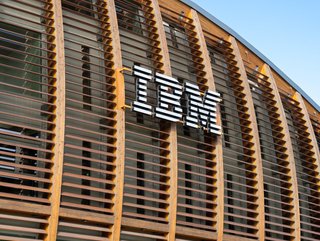 Watsonx.governance is one of three software products in the IBM watsonx AI and data platform, along with a set of AI assistants, designed to help enterprises scale and accelerate the impact of AI
The company is launching watsonx governance to help businesses automate responsible, transparent machine learning and generative AI workflows
Amid global debates around AI responsibility, safety and transparency, IBM has announced that watsonx.governance will become available in December to help businesses automate responsible, transparent machine learning and generative AI workflows.
IBM says watsonx.governance will help businesses shine a light on AI models and eliminate the mystery around the data going in, and the answers coming out.
While generative AI, powered by Large Language Models (LLM) or Foundation Models, offers many use cases for businesses, it also poses new risks and complexities, including training data scraped from corners of the internet that cannot be validated as fair and accurate, all the way to a lack of explainable outputs. Watsonx.governance provides organisations with the toolkit they need to manage risk, embrace transparency, and anticipate compliance with future AI-focused regulation.
Watsonx enabling business to reap the rewards of powerful AI models in a responsible way
As businesses today are looking to innovate with AI, deploying a mix of LLMs from tech providers and open source communities, watsonx enables them to manage, monitor and govern models from wherever they choose.
"Company boards and CEOs are looking to reap the rewards from today's more powerful AI models, but the risks due to a lack of transparency and inability to govern these models have been holding them back," said Kareem Yusuf, Ph.D, Senior Vice President, Product Management and Growth, IBM Software. "Watsonx.governance is a one-stop-shop for businesses that are struggling to deploy and manage both LLM and ML models, giving businesses the tools, they need to automate AI governance processes, monitor their models, and take corrective action, all with increased visibility. Its ability to translate regulations into enforceable policies will only become more essential for enterprises as new AI regulation takes hold worldwide."
Watsonx.governance is one of three software products in the IBM watsonx AI and data platform, along with a set of AI assistants, designed to help enterprises scale and accelerate the impact of AI. The platform includes the watsonx.ai next-generation enterprise studio for AI builders and the watsonx.data open, hybrid, and governed data store.
Earlier in 2023 IBM announced that it aims to train two million learners in AI by the end of 2026, expanding its AI education collaborations with universities around the world to collaborate with partners and deliver AI training to adult learners.
Its consulting arm, IBM Consulting, has also established a centre of excellence for generative AI with over 1,000 consultants with specialised generative AI expertise to help transform global clients' core business processes like supply chain, finance and talent, as well as customer experiences and IT operations.
******
For more insights into the world of Technology - check out the latest edition of Technology Magazine and be sure to follow us on LinkedIn & Twitter.
Other magazines that may be of interest - AI Magazine | Cyber Magazine.
Please also check out our upcoming event - Net Zero LIVE on 6 and 7 March 2024.
******
BizClik is a global provider of B2B digital media platforms that cover Executive Communities for CEOs, CFOs, CMOs, Sustainability leaders, Procurement & Supply Chain leaders, Technology & AI leaders, Cyber leaders, FinTech & InsurTech leaders as well as covering industries such as Manufacturing, Mining, Energy, EV, Construction, Healthcare and Food.
BizClik – based in London, Dubai, and New York – offers services such as content creation, advertising & sponsorship solutions, webinars & events.