Immersive CX is the new way to win and keep customers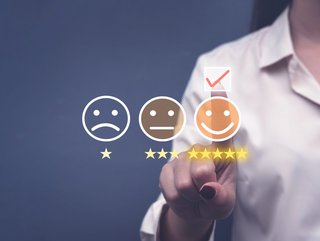 The latest research by Zendesk signals a dramatic shift in expectations, with 71% of business leaders globally rethinking the entire customer experience
Immersive experiences are fast becoming a key differentiator for brands to stay competitive and help ensure customers remain loyal, according to Zendesk, Inc's latest global Customer Experience (CX) Trends Report.
The report, which consists of data from nearly 3,700 customers and over 4,700 customer service and experience leaders, agents, and technology buyers from 20 countries, as well as Zendesk Benchmark product usage data from nearly 100,000 Zendesk customers worldwide, found that 71% of customers surveyed globally are excited about experiences that are natural, convenient and fluid.
Immersive CX is evolving into the new standard, redefining how companies engage with their customers. This change stems from what people are increasingly demanding of brands today: that they meet them where they are, under their terms, through seamless and engaging interactions. Over the last several years, leaders have recognised how this transformation has required an expanded role of CX, prompting them to make major investments to remain competitive and meet elevated customer expectations.
"In the past two years we have seen customer expectations rising like never before and businesses having to up their CX game at an unprecedented speed, all in the midst of major macro trends shaping the global economy", said Matthias Goehler, Chief Technology Officer EMEA at Zendesk. "Insights from this year's CX Trends Report show the importance of strategically investing in CX, particularly during times of uncertainty. In EMEA, we have seen that almost the totality of respondents (70%) stated that building business resilience through customer services becomes a top priority during an economic downturn".
Customers want (and expect) AI to evolve
Increased investment in AI has not gone unnoticed, and customers are becoming more comfortable with its presence, the study finds. Of those who interact with customer service bots on a regular basis, 72% of customers surveyed globally have experienced quality improvements and say bots perform well when answering simple inquiries, respond faster than human agents, and are reliable to surface accurate, helpful information.
As customers enjoy richer experiences with bots, their expectations have also risen –
75% of customers surveyed globally expect AI interactions will become more natural and human-like over time, and the ideal evolution of AI will enable customers to ask increasingly complex questions.
"It is clear that customer sentiment towards AI has shifted, with more customers increasingly recognising the benefits this technology has brought in assisting with their queries", said Goehler. On the other hand, companies are more and more committed to investing in AI-driven solutions, with 65% of EMEA leaders believing AI will drive large business benefits over the next few years. With customers' expectations towards AI increasing fast, the time to invest in this technology is now or risk losing customers to the competition."
Conversational experiences empower customers
Customers are driving the rise of conversational experiences. They want fluid, friendly and natural interactions that put them in control and do not interrupt current tasks. For example, if a customer stops an interaction, they expect a new support representative to be able to easily pick up where the conversation last ended. In fact, around 70% of customers surveyed globally spend more with brands that provide a seamless experience between all points of contact. Similarly, 64% of customers said they will spend more if their issues are resolved where they are.
While customer expectations could not be clearer, businesses are still playing catch-up: 71% of leaders surveyed have committed to reimagining customer service, and 60% want (or are actively planning) to implement conversational customer service experiences.
Customers are eager for deeper personalisation
According to the trends, 59% of global customers surveyed want companies to use the large amount of data they have to provide truly personalised experiences that transcend typical marketing efforts, whether it is online or in-store, compared to 48% in EMEA.
Unfortunately, most companies hold a narrow view of what personalisation means and how to deliver it, which is at odds with 62% of customers surveyed globally who think businesses can do more. If companies deliver personalised experiences, they have the opportunity to reap the benefits of long-lasting customer relationships – 77% of business leaders surveyed globally agree that deeper personalisation leads to increased customer retention.
Customer well-being and sentiment are reshaping CX
Businesses are unprepared when it comes to understanding customer emotions. Organisations have made efforts to improve customer well-being, but 63% of business leaders surveyed globally admit those efforts have been unfocused and reactive. Companies have not made strides in tracking emotional data in a more formal way. Only 22% of leaders and managers surveyed globally say that customer sentiment is used to personalise the experience a customer receives.
A negative experience with a company can cause real, lasting emotional damage and creates critics who will spread the word. In fact, 73% of customers will switch to a competitor after multiple bad experiences. More than half will head to the exit after one unsatisfactory interaction.
The road ahead for CX
CX leaders have become increasingly aware of the benefits of creating immersive experiences, and recognise that support functions are capable of driving revenue. In fact, 72% of business leaders surveyed globally believe merging teams and responsibilities around CX will increase operational efficiencies, and 64% globally already have plans in place to do so.
In 2023 and beyond, harnessing the power of exceptional customer experiences will be a key for business resilience and growth, especially as we navigate through uncertainty," said Goehler. "Companies that understand the value of investing in technology to provide what their customers want -a seamless, immersive CX-, will be those gaining more customers, building on loyalty, and becoming profitable in the long run."