IPDS helping keep VCU on the cutting edge of technology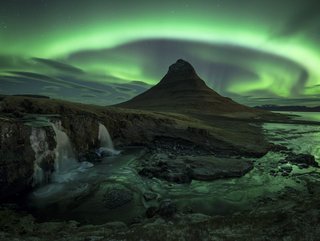 IPDS
IP DataSystems (IPDS) has partnered with VCU School of Dentistry at multiple levels, with the primary focus on modernising the school's IT infrastructure
Founded in 2007, IPDS works with technology leaders to provide IT and workforce transformation solutions, combining industry-leading technologies with world-class engineering talent to modernise IT infrastructure, enable cloud operations and leverage today's modern workforce.
"IPDS is a technology integrator that works with our valued clients to help deliver business outcomes through assessing, architecting and then implementing solutions that will cover everything from the beginning, all the way through the ongoing," explains Michael Kubba, Sales Manager for IPDS' acquisition team. "Our model is built off assessing in the beginning and then architecting to what the immediate need is, all while understanding future growth and requirements."
As Senior Account Manager Tom Pitera explains, IPDS has partnered with Virginia Commonwealth University (VCU) School of Dentistry at multiple levels, with the primary focus on the next generation of the school's IT infrastructure and environment.
"We partnered with the School of Dentistry by supporting their overall infrastructure, technology and environment," Pitera comments. "We did this with everything from their storage level up to their application level, ensuring that they are consistently running in a manner to always accept patients, and always meet their client demands, whether that's internal or external."
As Pitera describes, IPDS worked with the VCU School of Dentistry to help transform and modernise its infrastructure.
"They were coming off legacy gear that was starting to show some challenges: slow applications, trouble getting dentists logged into systems – everything that ageing gear tends to show."
This is where IPDS came in, taking a consultative approach and helping the school evaluate current state, and create a future roadmap.
As Pitera explains, what differentiates IPDS as an integrator is a commitment to being part of the process as the technology evolves.
"What really differentiates us from other system integrators out in the market is that we're not just there for day zero, we're there for day one and day two," he says. "Our future plans for our partnership with VCU School of Dentistry are to continue to do what we're doing today: meeting expectations and consistently exceeding them."
With technology always evolving quickly, it is critical for IPDS to remain on the cutting-edge, Pitera explains. "As technology advances, we are doing our due diligence as the system integrators," he says, "ensuring that they are always up to par, and that we are answering any challenges that they may have."
"That is our business model," describes Kubba. "We look at ourselves as an extension of the client's IT team. A lot of the time, the IT team isn't squarely aligned with the business outcomes. And we try to work very hard with our IT team, to align with the business and to be sure everyone's on the same page.
"For us, it's not about taking a project from beginning to end, it's about how a project is going to tie into what the future outcomes need to be. When things are slow, if we don't have an immediate project, that's where we're fine-tuning the environment. We're assessing it, we're being predictive, putting together roadmaps for what's coming next," he concludes. "That, to me, is the differentiator in us as an integrator."
Read the full VCU School of Dentsitry's digital report HERE.