Kyndryl and SAP to help customers accelerate transformations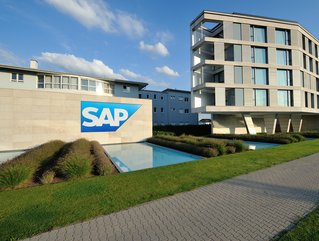 Kyndryl has collaborated with SAP to co-develop a new "digital blueprint" capability to help speed and propel the transformation journey of SAP customers
Partnership between Kyndryl and SAP will involve the creation of a blueprint to help customers in their migration from existing SAP ERP systems to S/4HANA
Kyndryl, the world's largest IT infrastructure services provider, has announced an expanded strategic partnership with SAP to help customers solve their most complex digital business transformation challenges.
Under their expanded collaboration, the companies have leveraged SAP Business Transformation Centre and vast ERP systems know-how, along with Kyndryl's deep expertise in data, application migration, and modernisation services to chart an efficient and cost-effective path to the cloud for customers.
Specifically, Kyndryl and SAP collaborated on a digital blueprint capability that enables customers and partners to strategically assess, define and outline their migration and transformation plan for their transition from existing SAP ERP systems to SAP S/4HANA.
In close collaboration with Kyndryl, SAP plans to continuously expand the SAP Business Transformation Centre, which helps customers efficiently transform their SAP environment to drive business value by moving to and using the latest SAP products.
To facilitate and guide customer migrations via the digital blueprint, Kyndryl is establishing a new centre of excellence focused on educating and expanding the skill base and expertise of its SAP practitioners
The digital blueprint is an application migration accelerator that uses data-driven guidance to provide valuable insights to subject matter experts and IT architects. This approach helps CIOs and other IT decision-makers gain valuable understandings from their enterprise data to enable more informed choices relevant to their specific needs, instead of relying upon an standardise process or tool.
In addition to working closely with SAP to outline and develop the digital blueprint for the SAP Business Transformation Centre, Kyndryl also is an initial user and successfully applied the solution to examine, navigate and migrate its complex IT environment with thousands of applications, hundreds of disparate information and data warehouses, multiple master data apps and visualisation tools, multiple extensive customisations with overlapping capabilities.
"SAP Business Transformation Centre has been instrumental to our own internal transformation at Kyndryl," says Michael Bradshaw, Chief Information Officer, Kyndryl. "Through this experience and collaboration with SAP, we've strengthened our expertise in application and data migration while developing capabilities to deliver enhanced services to our customers."
"Kyndryl's level of expertise in the data domain as well as a collaboration model based upon mutual trust is remarkable," said Steffi Kuebler, Vice President, Head of Business and data transformation Solutions, SAP. "This makes Kyndryl a powerful partner to SAP supporting our joint customers' business and data transformation."