Lessons to be learnt from autonomous cars and video games
By Alan Jacobson, Chief Data & Analytic Officer, Alteryx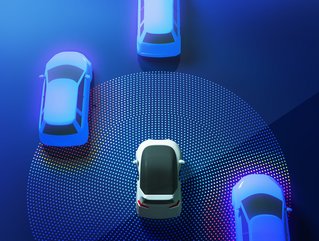 Both autonomous cars and video games offer data-driven experiences to delivery more intuitive, personalised, and life-like experiences
In today's culture, consumers increasingly focus on experience before brand when purchasing a product. If customers receive a good experience, whether a seamless online shopping journey or memorable in-store customer service, they are more likely to buy and convert into loyal customers for life.
According to a PwC survey, customers are willing to pay up to a 16% price premium for goods and services if they get a great customer experience. In comparison, 73% of consumers say experience is essential to their purchasing decisions.
Clearly, there is a strong demand for a positive experience from regular consumers and business customers. But many companies struggle to track and measure experience adequately enough to influence customer attraction and retention. One of the biggest challenges business leaders face is effectively harnessing human interaction and sentiment to predict outcomes needed to adapt to the mind of the customer quickly.
Any successful customer experience requires data as the navigator and insights as the course corrector. The ability to anticipate, model, and prepare for the unexpected or predict and solve before it happens requires the capability to leverage data with swiftness and skill. Real-time insights are vital to delivering the necessary decision intelligence to predict, adapt and execute a winning experience.
For companies struggling to collect, curate, analyse, and model real-time data along every stage of the customer journey, two sectors offer a positive example that can and should be emulated: the video game industry and autonomous car manufacturers. Both successfully leverage real-time user interaction data analysis combined with artificial intelligence (AI) to identify and model behaviours that create a richer customer experience.
Predicting and developing new experiences with real-time analytics
The video game industry turbo-charge customer gaming experience by analysing real-time gameplay data. Through unlocking the potential of advanced analytics, data-driven insights are used to model player interaction and behaviour and predict and pre-build the gameplay environment ahead of them moving. By spotting the trends fast, developers are predicting where a player will go next, pre-loading in-game graphics based on current and past play behaviour and eliminating the need for loading screens – providing smoother performance, faster gameplay and a better customer experience.
This use of data science and analytics to gain these real-time insights empowers developers to deliver personalised experiences backed by data rather than gut feeling. It is also core to facilitating video game companies to get closer to the consumer and helping to make better business decisions needed to meet ever-changing customer demands. For example, by analysing customers' play habits and sales history using AI-powered analytics, game developer SEGA produces more targeted marketing and personalised promotions for its customer base. Players receive more relevant content, improving the customer experience and increasing the hit rate of SEGA's email marketing and reducing unsubscribe requests.
Driving the insights needed to see around corners and serve customers better
Over recent years, car manufacturers have collected and analysed vast amounts of driver data to create advanced, new experiences. While entirely self-driving cars are not yet available to consumers, thanks to technology, many vehicles are loaded with sensors that capture gigabytes of data each journey. Similarly to a McLaren F1 car, this data analysis helps understand what happens around the car and model possible interactions that can develop strategies to tackle possible journey situations. For example, many cars now offer autonomous driving features, including adaptive cruise control that accelerates and brakes to maintain a selectable distance from the car and active steering to keep a vehicle centred in a lane, sometimes even with the driver's hands off the wheel.
These systems still require the driver's eyes on the road, but using advanced sensors and cameras helps verify that drivers are paying attention, so they are ready to take back control when needed. By capturing, analysing, and modelling real-time driver behaviour, the automotive industry uses data-driven driver insights and deep learning to deliver safer and more efficient driving experiences.
Delivering insight-centric customer experiences
So, what unites video games and autonomous cars? The data-driven experiences they offer are becoming more intuitive, personalised, and life-like.
For autonomous driving, might data going back to the manufacturer developers fine-tune the system if drivers frequently shut off the system when certain things occur? Should the developers make a change if the gamers always exit in the same place – or lose?
While game developers are creating more extensive, more immersive worlds and more challenging gameplay, self-driving technology is gradually becoming safer—all due to strategies that realise the true potential of end-user data, predictive analytics and AI.
The importance of delivering an exceptional customer experience that keeps the end customer in mind at every stage cannot be underestimated. Optimising the customer experience is not only a "nice-to-have", but it may also prove essential to the survival of companies in the uncertain economic environment ahead. To underline the importance of the customer experience, the PwC survey cited earlier also asked consumers what would stop them from interacting with a brand: 32% of all customers said they would stop doing business with a brand they loved after just one bad experience. Losing almost a third of customers is clearly a disastrous outcome.
But keeping pace with the needs of today's customers requires the intelligence, agility and speed you can only deliver through a robust data analytics strategy. Only those organisations immediately equipped to transition to this data-led approach to optimise experiences will succeed in avoiding this existential threat. Technology has significantly impacted how customers interact and build relationships with businesses. It also plays a significant part in how companies can analyse and improve the customer experience. But, the common thread at the heart of gaming and autonomous cars is the ability to analyse massive amounts of data at scale.
Data is the fuel powering these AI engines and experiences. It's a journey that starts with connecting to multiple disparate data sources and analysing the collective datasets. Yet to do so requires a culture built upon a foundation of democratised data analytics that ensures every employee across the organisation can capitalise on what their data tells them to see around corners to prepare for challenges. Only then will organisations unlock potential insights to capitalise on how data can drive better decision-making and help design better experiences.