Marketing and technology come together to democratise data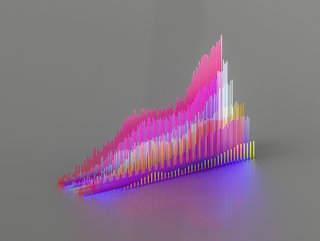 Chief marketing officers (CMOs) and in-house technology leaders should work together, says a new report. And "sanguine" CMOs must act fast or fail
Chief marketing officers are targeting data and analytics (D&A) and marketing technology, with 61% of CMOs reporting they lack in-house capabilities in a new survey.
Gartner discovered the resource challenge for marketing teams when they spoke with 405 CMOs and other marketing leaders between February and March this year as part of the company's The State of Marketing Budget and Strategy 2022 survey. Marketing technology (martech) accounts for 25.4% of marketing expense, it was revealed, while talent recruitment and a lack of investment in training are of concern.
"In the face of telling macroeconomic considerations, CMOs hold on to a belief that their own economic outlook is strong," says Ewan McIntyre, Chief of Research and Vice President Analyst in the Gartner for Marketing Leaders practice. "Despite inflation, the Russian invasion of Ukraine, supply chain issues exacerbated by China's lockdown measures and unprecedented talent competition, CMOs appear sanguine."
Gartner suggest a number of best practices for CMOs to help build and develop partnerships with chief information officers (CIOs), chief technology officers (CTOs) and senior D&A leaders. These include CMOs working together with CIOs to define ambitions and metrics to measure success, with planned outcomes including a shared vision, identification of high-priority customers, a strategy for target markets, and the internal systems required to deliver. Without top-down alignment on key business goals, IT-marketing collaborations will not work, says Gartner.
To avoid a confusing proliferation of martech opportunities, CMOs and CIOs must co-create "a technology-agnostic future business capability map", which includes regular martech audits, joint business case development, and coordination of talent-hiring decisions.
Forward-thinking CIOs encourage "democratised digital deliver"

By 2024, Gartner expects more than three-quarters of digital business leaders will have "pivoted" from project to product portfolio management, often working in fusion teams with end-to-end ownership of specific aspects of the customer journey.
Progressive CIOs are increasingly working with a "democratised digital delivery" model to help non-IT employees and business technologists to use technology production tools. Companies that democratise digital delivery well are 2.6 times more likely to succeed, says Gartner.
CMOs must also work with IT leaders to establish clear governance rules regarding the extent, scope and timing of IT's involvement in business- or marketing-led digital projects. Successful partnerships involve clear definitions of safe zones and the co-creation of an adaptive governance framework.
"CMOs who cannot effectively partner with their IT and D&A counterparts will fail to build the necessary digital capabilities, such as omnichannel journey orchestration and personalisation, needed to deliver a strong customer experience (CX) and achieve customer acquisition and retention goals," said Aparajita Mazumdar, Principal, Research in the Gartner Marketing practice. "CMOs must educate C-suite executives and senior IT leaders about the benefits of this delivery approach, while also acknowledging a mature and effective democratised delivery program will not happen overnight."