Melanie Nakagawa, Chief Sustainability Officer at Microsoft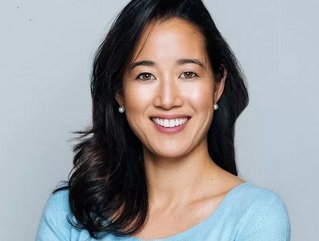 Melanie Nakagawa, Chief Sustainability Officer at Microsoft
Nakagawa was appointed as Microsoft's Chief Sustainability Officer at the end of 2022, marking the next phase of her extraordinary sustainability career
At the end of 2022, Melanie Nakagawa was appointed as the Chief Sustainability Officer for Microsoft. Despite it being one of the industry's most influential sustainability roles, for Nakagawa, this simply marks the next step in a career filled with major global positions – including a long span working with the US government.
Nakagawa took up the Chief Sustainability Officer post in January. And, as you can expect from a giant of Microsoft's scale, taking the sustainability lead at this level means that Nakagawa is now a critical player in the green initiatives of the entire industry.
But few are as well-equipped to take up this mantle as Nakagawa: she boasts over two decades of experience in the environmental and sustainability field, most recently working in the role of Special Assistant to the President, and Senior Director for Climate and Energy on the National Security Council at the White House.
In fact, Nakagawa has held a number of key roles in the US government. During her time at the White House, she led numerous international and domestic climate initiatives, while addressing the big energy issues of the time – including the international energy response to the war in Ukraine.
Her previous governmental roles include working at the Department of State as the Deputy Assistant Secretary for Energy Transformation and on the Senate Foreign Relations Committee.
Nakagawa is also a former Director of Climate Strategy at Princeville Capital, a role that she held for almost four years.
The race to 2030 – helping Microsoft achieve ambitious sustainability targets
Nakagawa is Microsoft's second ever Chief Environmental Officer (with Lucas Joppa being the first). Within her role, she will unite sustainability efforts across the company, bringing together Microsoft's vast network of ESG-led teams, while also representing the company on the global stage.
"Melanie joins Microsoft at a critical time. January will mark the third anniversary of our ambitious climate goals: to be carbon negative by 2030 and remove our historical carbon emissions by 2050. While I'm pleased with our progress, we must accelerate our momentum and broaden even further our climate-related work," said Brad Smith, Vice Chair and President of Microsoft, commenting on Nakagawa's appointment.
"Especially for a company like Microsoft – with our focus on helping the world's organisations innovate through technology – our climate-related role could not be clearer. Cloud-based digital services, the better use of data, and rapid advances in AI will create new opportunities for us to help every organisation achieve more progress in addressing the world's climate and energy needs."
As Microsoft faces these monumental challenges amid the ever-pressing consumer demand for future-proof sustainability strategies, Nakagawa's experience and insights could not be more valuable.
By 2030, Microsoft is committed to becoming carbon negative, water positive, and zero waste, while also contributing to the planet's biodiversity.
In its progress towards these targets, Microsoft has teams – now being led by Nakagawa – comprising global leaders in environmental science. As a result, the company is at the forefront of sustainable technologies.
In fact, already, Microsoft is the largest carbon removal purchaser in the world. So, it will be exciting to see how, under Nakagawa's leadership, the company continues to advance its ESG initiatives.