Microsoft announces path to quantum at scale with Photonic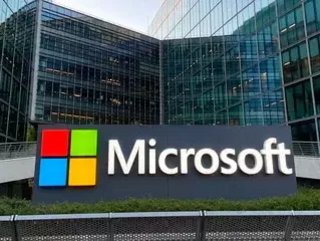 Microsoft announced its roadmap to a Level 3 quantum supercomputer in June 2022
Companies aim to unlock the next stages in quantum networking with capabilities enabled by complementary approaches to scalable quantum infrastructure
Microsoft has announced a strategic quantum co-innovation collaboration with Photonic, a company focused on building scalable, fault tolerant, and distributed quantum technologies, aimed to unlock the next stages in quantum networking.
Through the companies' collaboration, Photonic and Microsoft will provide an integrated roadmap of technologies and products that can enable reliable quantum communications over long distances, as well as access to Photonic's quantum computing offering via Microsoft Azure Quantum Elements. This, the companies say, could promise to usher in a new era of quantum networking and accelerate innovation across the quantum computing ecosystem.
"Our strategic collaboration with Microsoft will enable us together to accelerate the pursuit of quantum at scale," said Dr Stephanie Simmons, Founder and Chief Quantum Officer of Photonic and Co-chair of Canada's National Quantum Strategy Advisory Board. "Microsoft is the perfect partner for Photonic, enabling us to tap into global infrastructure, proven platforms, and the tremendous scale of Microsoft Azure."
Microsoft and Photonic scaling on the path to quantum supercomputing
Microsoft is engineering a fault-tolerant quantum supercomputing ecosystem at scale on Azure to accelerate scientific exploration. In June 2022 the company announced its roadmap to a Level 3 quantum supercomputer.
"Scientific discovery is crucial to our global future, and we want to empower scientists today with the best available offerings in the ecosystem, which is why as part of our co-innovation collaboration we plan to integrate Photonic's unique quantum hardware into our Azure Quantum Elements offering as it becomes available," wrote Dennis Tom, General Manager of Azure Quantum in a Microsoft blog. "Our collaboration with Photonic seeks to enable scientific exploration at Level 1, foundational quantum computing with a firm commitment to reach higher levels of resilience and scale on the path to quantum supercomputing in the future."
Photonic has built one of the world's largest teams of quantum silicon experts and raised a total of US$140m in funding to date. Photonic's quantum architecture uniquely leverages photonically linked silicon spin qubits, an approach that overcomes the challenges impeding many other quantum platforms. Leveraging a qubit with a photon interface, Photonic's novel approach communicates using ultralow-loss standard telecom equipment and wavelengths.
"We are thrilled about joining forces with Photonic in improving the world through quantum technologies," said Jason Zander, Executive Vice President of Strategic Missions and Technologies at Microsoft. "There is an opportunity to ignite new capabilities across the quantum ecosystem extending beyond computing, such as networking and sensing, and unlocking applications and scientific discovery at scale across chemistry, materials science, metrology, communications, and many other fields. The capabilities we aim to deliver together with Photonic can enable this vision and bring about quantum's impact far more quickly than otherwise possible."
******
For more insights into the world of Technology - check out the latest edition of Technology Magazine and be sure to follow us on LinkedIn & Twitter.
Other magazines that may be of interest - AI Magazine | Cyber Magazine.
Please also check out our upcoming event - Net Zero LIVE on 6 and 7 March 2024.
******
BizClik is a global provider of B2B digital media platforms that cover Executive Communities for CEOs, CFOs, CMOs, Sustainability leaders, Procurement & Supply Chain leaders, Technology & AI leaders, Cyber leaders, FinTech & InsurTech leaders as well as covering industries such as Manufacturing, Mining, Energy, EV, Construction, Healthcare and Food.
BizClik – based in London, Dubai, and New York – offers services such as content creation, advertising & sponsorship solutions, webinars & events.