Microsoft confirms 'multibillion-dollar' OpenAI investment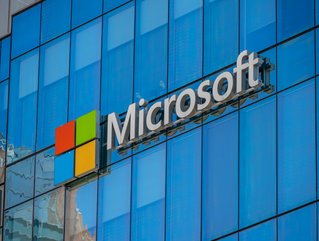 Microsoft has announced the third phase of its long-term partnership with ChatGPT and DALLE-2 creator OpenAI to commercialise advanced AI technologies
Microsoft has announced a multibillion-dollar investment in OpenAI to accelerate AI breakthroughs to ensure these benefits are broadly shared with the world.
Following previous investments in OpenAI 2019 and 2021, the agreement extends the two companies' ongoing collaboration across AI supercomputing and research and enables Microsoft and OpenAI to independently commercialise the resulting advanced AI technologies.
"We formed our partnership with OpenAI around a shared ambition to responsibly advance cutting-edge AI research and democratise AI as a new technology platform," said Satya Nadella, Chairman and CEO of Microsoft. "In this next phase of our partnership, developers and organizations across industries will have access to the best AI infrastructure, models, and toolchain with Azure to build and run their applications."

"The past three years of our partnership have been great," said Sam Altman, CEO of OpenAI. "Microsoft shares our values and we are excited to continue our independent research and work toward creating advanced AI that benefits everyone."
Since 2016, Microsoft has committed to building Azure into an AI supercomputer for the world, serving as the foundation of our vision to democratise AI as a platform. Through our initial investment and collaboration, Microsoft and OpenAI pushed the frontier of cloud supercomputing technology, announcing their first top-5 supercomputer in 2020, and subsequently constructing multiple AI supercomputing systems at massive scale. OpenAI has used this infrastructure to train its breakthrough models, which are now deployed in Azure to power category-defining AI products like GitHub Copilot, DALL·E 2 and ChatGPT.
These innovations have captured imaginations and introduced large-scale AI as a powerful, general-purpose technology platform that Microsoft says will create a transformative impact at the magnitude of the personal computer, the internet, mobile devices and the cloud.
Underpinning all of the companies' efforts is Microsoft and OpenAI's shared commitment to building AI systems and products that are trustworthy and safe. OpenAI's leading research on AI Alignment and Microsoft's Responsible AI Standard not only establish a leading and advancing framework for the safe deployment of our own AI technologies, but will also help guide the industry toward more responsible outcomes.
As Marshall Choy, SVP Product at SambaNova Systems, comments, Microsoft's investment shows how game-changing the technology is.

"We are witnessing the fastest industrial revolution in history – and it's happening right in front of our eyes," he explains. "Microsoft's multibillion-dollar investment in OpenAI validates how game-changing this technology is; if you don't start working on it now, you will be out of business.
"Microsoft's decision to make Azure the exclusive cloud provider for OpenAI workloads does limit accessibility. For AI to reach its revolutionary potential, companies require flexibility around how they adopt and deploy it. That said, this innovation will impact us all - any software open on your computer right now will be changed by generative AI forever.
"The next challenge is taking generative AI and making it productive in enterprise environments. SambaNova is one of only a handful of companies that are already doing this."