NetApp helping Aston Martin F1 team on and off the track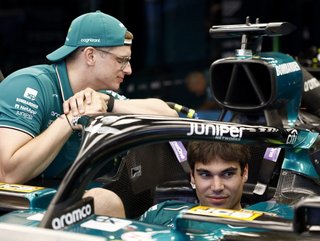 NetApp's technology is supporting the AMF1 Team to spot opportunities for driving improvement in real-time
Aston Martin Formula One Team is using NetApp technology to increase performance and reliability and spot potential driving improvements in real time
With the Formula 1 season well underway, Aston Martin Formula 1 Team (AMF1) has partnered with NetApp, a cloud-led, data-centric, software company, to optimise the AMF1 Team's application performance and cost – on and off the track.
Enabling a fast, efficient data pipeline, alongside a simplified and unified management plane, NetApp's technology is supporting the AMF1 Team to spot opportunities for driving improvement in real-time.
The aim of the NetApp transformation partnership project with the AMF1 Team was simple: to make their cars go faster. The project focussed initially on infrastructure and the building out of the data fabric, now the team are using data insights to focus on that all-important title.
NetApp's FlexPod solution improves availability and performance 
NetApp has worked with AMF1 Team to implement FlexPod as a trackside converged infrastructure platform, which replaces multiple singular points of failure, improves availability and performance, while also removing legacy systems. This in turn reduces weight and, as a consequence, has a positive impact on reducing the carbon footprint. 
FlexPod has produced results in five key areas:  
1: Performance 
FlexPod has allowed AMF1 Team's performance software group to tap in to compute power and storage to develop a Kubernetes cluster at track to allow the team to analyse data at a faster rate with no bottlenecks.
2: Reliability 
By having a high-performing FlexPod solution with two redundant converged infrastructure platforms, AMF1 Team can run all the systems but can load balance across both FlexPods for increased performance. Resiliency at a host level is achieved with three hosts on each FlexPod, redundant network switches and full N+1 resiliency on cables both across one FlexPod and then between racks and FlexPod.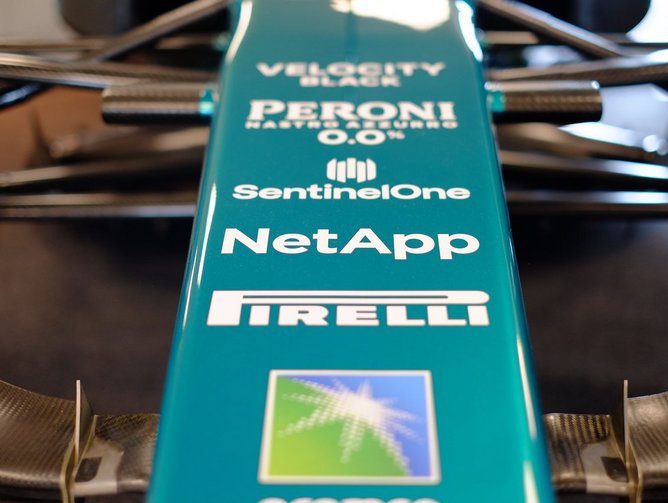 NetApp has worked with AMF1 Team to implement FlexPod as a trackside converged infrastructure platform
3: Continuous improvement
The IT team must constantly push to enable the whole team and the car to have better agility, greater speed and improved reliability. With the speed that telemetry data is being sent from trackside to factory being reduced from 20 minutes to less than 10 minutes, engineers at the AMF1 Team factory can analyse the data at speed and adjust if needed.
This is being achieved using NetApp SnapMirror technology which is transferring the data back to the factory to Mission Control at a significantly improved rate. 
4: Security 
Protection is a core principle to safeguard the most valuable asset within the team; their data. It is important to make this process easier and more informative.
AMF1 Team uses Cloud Secure, a feature of NetApp Cloud Insights which provides a simple turnkey solution to enhance their ability to detect ransomware and provide user data access auditing. It analyses data access patterns to identify risks from ransomware attacks. It reports access activity from insiders, outsiders, ransomware attacks, and rogue users. Advanced reporting and auditing make it easy to identify violators and possible threats.
5: Speed towards sustainability
Formula 1 set out its sustainability plan to have a net-zero carbon footprint by 2030. For the AMF1 Team, as a key player in this industry, the introduction of FlexPod is contributing to the team's sustainability efforts in multiple ways:
In the AMF1 Team's new Silverstone "smart factory", NetApp Cloud Insights technology helps consolidate the company's older, less efficient systems and provides essential temperature and power monitoring, enabling AMF1 Team to monitor and minimise power consumption.
Teaming with NetApp, the AMF1 Team can easily tap into resources from the world's leading cloud providers, supporting different workloads with powerful cloud infrastructure as needed. This means that only the computing power that's needed is employed, and no more.
With FlexPod technology, the AMF1 Team can support operations at the track remotely, driving down both costs and emissions. Plus, the high-performance FlexPod platform boosts overall efficiency, allowing the organization's IT team to do more with less.
"NetApp's high-performance FlexPods are fundamental to our operation at the track," Clare Lansley, Chief Information Officer, Aston Martin F1 Team said. "They are therefore given kid-glove treatment and high protection as we fly them to races around the world. As we use data to improve our performance and go faster, NetApp's work with the AMF1 team is vital to this success."