Organisations moving to cloud to grow sector to over $1.5tn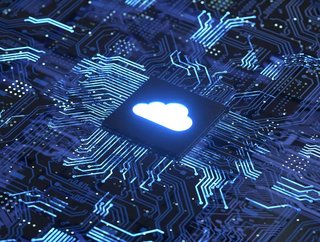 From increased flexibility and scalability, to cost savings, businesses making the most of cloud computing are to help the sector grow to $1.5tn by 2030
With the cloud computing market set to hit a value of US$1.5tn at the end of the decade, organisations continue to make the most of benefits which range from cost savings to flexibility and scalability.
Analysis by Research and Markets published this week suggests the global cloud computing market is expected to reach US$1,554.94bn by 2030, registering a compound annual growth rate (CAGR) of 15.7%.
Due to cost savings, flexibility and scalability, data security, data storage, and team collaboration, the research says about 70% of firms have already shifted to cloud-based computing for at least part of their services, with benefits such as the simplicity of deployment and lower total cost of ownership likely to raise cloud computing demand in the upcoming years.
Cloud computing helping teams collaborate to aid market growth
Cloud computing solutions will support teams in learning to collaborate. To maintain employee well-being and operational efficiency, a growing number of businesses across have adopted a work-from-home model, driving up demand for Software-as-a-Service (SaaS)-based solutions.
Organisations are adopting cloud computing services as they provide insights into partnering tactics, go-to-market approaches, investments, alliance and acquisition strategies, and best operational practices. Moreover, the research says, cloud computing services help measure, correlate, and analyse business activities and ensure that company operations are in line with the customer demands. To get significant business insights for decision-making, many firms are investing in big data, IoT, artificial intelligence, and 5G technologies.
And enterprises moving their business into the cloud are increasingly looking at sustainability as a 'deal breaker', with research suggesting sustainability is increasingly a core consideration for IT decision-makers.

Among other findings in the report are that:
The Infrastructure as a Service segment is expected to register the highest CAGR over the forecast period owing to the increasing demand to reduce IT complexities, and reduce deployment costs for data centres to drive the adoption of IaaS
The small and medium enterprise segment is anticipated to emerge as the fastest-growing segment owing to reduced costs of IT hardware and software, improved processing capacity and elasticity of storage, and greater mobility of access to data and service.
The hybrid deployment segment is anticipated to emerge as the fastest-growing segment owing to the growth of cloud and industrialised services and a decrease in traditional Data Centre Outsourcing (DCO).
The manufacturing end-use segment is expected to register the highest growth rate over the forecast period. Owing to various functionalities, cloud computing aids manufacturers in utilising multiple types of production systems, ranging from High-Performance Computing (HPC) and 3D printing to IoT and industrial robots.
Asia Pacific is expected to emerge as the fastest-growing region in the market owing to the increasing focus of SMEs and large enterprises to enhance their digital initiatives.
AWS still ahead of the pack in cloud infrastructure market
For individual cloud infrastructure companies, Amazon Web Services (AWS) is still on top, with estimates from Synergy Research Group suggesting that Amazon's market share in the worldwide cloud infrastructure market amounted to 34% in the second quarter of 2022, exceeding the combined market share of its largest competitors, Microsoft Azure and Google Cloud.
Global cloud infrastructure service spending climbed to US$55bn last quarter, bringing the industry total to more than US$200bn in the last year.
"Global cloud providers are certainly not immune from the impact of ongoing shifts in exchange rates," John Dinsdale, Chief Analyst at Synergy Research Group said. "However, the fact remains that the underlying growth in cloud usage continues to grow at truly impressive rates."