Preparing businesses for rising cost of cloud infrastructure
By Tytus Kurek, Product Manager, Canonical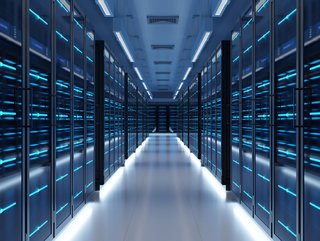 With soaring inflation, companies are looking at their budgets, cutting unnecessary spending and optimising cloud resources, says Canonical's Tytus Kurek
Rapid inflation is having a huge impact on daily living expenses, sparking another wave of uncertainty across all market sectors and drastically increasing the cost of doing business. Executives around the world are anxiously observing the higher costs and mounting wage pressure from employees, and wondering how to plan their budgets effectively under such difficult conditions.
When it comes to cloud spend specifically, businesses are feeling the pinch, with 55% stating that they already pay a lot for cloud infrastructure, and more than 80% already noticing an increase in their total cost of ownership (TCO) in the past two years alone. The outlook isn't much brighter either, with spending on public cloud services forecast to grow 20.7% to $591.8bn in 2023, up from $490.3bn in 2022.
Since cloud infrastructure usually accounts for a significant portion of organisations' budgets, cutting unnecessary spendings and optimising cloud resources is essential to drive costs down. Fortunately, there are methods for cost optimisation that can enable businesses to do just this and help to manage budgets as we head into the new year.
Getting to grips with spend
The cloud computing landscape is vast and consists of hyperscalers, hundreds of local public cloud providers and many private cloud platforms, including proprietary and open-source infrastructures. Whilst public clouds are traditionally the most cost-effective option in cases that require relatively light workloads, more advanced scenarios may require the use of a hybrid, multi-cloud architecture.
However a company operates, cloud costs can soar for a variety of reasons, including overprovisioned resources, unneeded capacity, and poor environmental visibility. As a first step to optimise cloud spending, businesses need to understand exactly how much their cloud infrastructure costs. While this may seem obvious, it's estimated that 20% don't know exactly what this amounts to.
To do this, companies need to calculate their TCO - based on the current number of workloads and their growth prediction - taking into account capital expenditure (CAPEX) and operating expenses (OPEX). CAPEX is an organisation's major, long-term expenses, while OPEX is their day-to-day expenses. Both play a big part in optimising cloud cost - this is where businesses should start.
Preparing for a major shift in the market
Only when a company understands their current spending, can it look to the future and begin budgeting for the coming year. For this reason, many organisations are adopting cloud cost optimisation strategies to have greater control over their cloud infrastructure costs while maximising performance and cloud efficiency.
Cloud cost optimisation strategies involve using tools to detect and monitor cloud usage. This will involve an overview of current costs, while also identifying spending anomalies with the help of machine learning (ML), allowing businesses to adjust to what works best for them. These strategies can also use heat maps, to act as a visual tool that shows the peaks and troughs in computing demand. With this information, companies can estimate whether any of the services could shut down at specific times without disrupting other services.
Getting into the more granular details of optimising cloud spending for the year ahead will depend on the type of cloud an organisation uses. Here is an overview of how this can be achieved using either public cloud, MSP or private cloud, or hybrid cloud infrastructure.
Public cloud

Data transfer to and from a public cloud can be costly. In order to transport data off their platforms or even between regions, cloud providers implement data egress charges. Companies must strive to refrain from sending unnecessary data over the cloud. In addition, while the self-service aspect of the public cloud acts as one of its main draws, it can result in unneeded costs. While individual users and stakeholders are frequently given access to the cloud by businesses so they can provision, deploy, monitor, and debug workload for practical reasons, it does have financial consequences.

Managed Service Provider (MSP) vs private cloud

Managed clouds provide organisations with the public cloud-like experience, with the economics of a private cloud. An MSP allows a company to get its cloud up and running in a few weeks with a frictionless experience - a stark contrast to private cloud. Private cloud also requires always-on availability and operations throughout the year which is very costly. Setting this up also isn't an easy task and requires a cloud operations team to either work on shifts or be located in different time zones across the globe. While both models require significant initial and running costs to build and maintain, leveraging an MSP with a global presence allows a business to have widespread operations without the associated costs.

Hybrid cloud

Hybrid cloud is more economical in a variety of ways because it helps to optimise processes throughout the organisation. For example, the oversupply of IT resources can be reduced through on-demand cloud infrastructure that can be scaled according to needs, while at the same time the on-premise or private cloud option with all its advantages is retained. While company-owned data centres are common practice in many enterprises, they need the capacity to cope with intermittent peak loads. A hybrid cloud offers smart solutions for this because workloads can be relocated relatively easily and transparently from the local environment to the public cloud if necessary. Businesses can also save money by limiting access to the cloud to people who are familiar with managing costs, such as experts in cloud architecture and engineering. These experts know which cloud providers offer the best performance at a lower cost, so they can design a cloud infrastructure that meets the needs of the organisation.
Going forward, organisations need to be more aware of how much they are spending on the cloud, but even more so of the ways in which they can cut these costs. By optimising the cloud and utilising tools to strengthen its impact, companies will be able to unlock its full potential and generate growth, whilst saving money - a win-win.