SAP S/4HANA a Leader in Gartner Magic Quadrant for Cloud ERP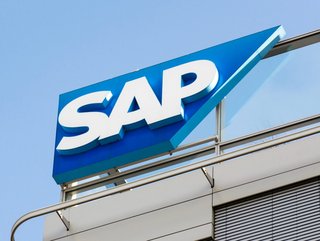 SAP S/4HANA Cloud is at the core of its RISE with SAP and GROW with SAP offerings
SAP S/4HANA Cloud - a complete ERP solution powered by AI and analytics - has been again named a Leader in Gartner's Magic Quadrant for Cloud ERP
SAP S/4HANA Cloud has been recognised as a Leader in the Gartner Magic Quadrant for Cloud ERP for Service-Centric Enterprises for the second year in a row.
SAP S/4HANA Cloud is a complete, composable cloud enterprise resource planning (ERP) solution powered by AI and analytics. It helps customers run mission-critical operations in real time from anywhere, and can give them the insight and information they need to steer their business through changing and challenging times.
Gartner defines a service-centric cloud ERP solution as: "a service-centric cloud ERP solution as a suite that is marketed and sold as an integrated product that provides at least three of the following: Financial management system (FMS) functionality, including general ledger, accounts payable (AP), accounts receivable (AR) and financial planning." These solutions, it says, are generally used by companies in the professional services, healthcare, media, financial services, non-profit, real estate, and telecommunication industries.
In the report, Gartner identifies SAP's strengths as its financial management product vision, its enablement of continuous improvement efforts, and its services for managing procurement, third-party resources, and assets.
As Jan Gilg, President and Chief Product Officer of Cloud ERP at SAP, explains, the recognition underlines the impact cloud ERP has on service-centric industries by fulfilling their current and future technology needs.
"The recognition is based on our completeness of vision and ability to execute in the cloud ERP market for service-centric enterprises," he comments. "As service-centric enterprise customers transition their mission-critical ERP processes to the cloud, we believe they look to recognised vendors for the technology to transform and realise business value. According to Gartner, 'Leaders execute well against their current vision and are well positioned for tomorrow.' We're honoured to be recognised in this space."
S/4HANA an integrated cloud ERP solution
As Gilg writes, IT decisions are influenced by several different factors, whether it be the sensitivity and gravity of the data, the locality and level of availability required, or the need to scale ERP systems up and down. "Businesses are complex entities and, as such, the most efficient IT environments will be able to combine cloud services – leveraging the flexibility of choice SAP provides, whether they are public, private, or hybrid solutions. But complexity conceals value and opportunity. SAP S/4HANA Cloud is at the core of this transformational process that enables companies to grow, optimise, and transform on their own terms while providing for the smooth integration of all business processes."
S/4HANA enables SAP customers to digitally transform their business by helping build flexible value chains with end-to-end processes, introduce new business models in their industry, and expand globally yet sustainably.
As Gilg describes, taking real progress on sustainability requires real data. "We're rising to that challenge at SAP by introducing the green ledger, ledger-based accounting for carbon so companies can manage the carbon entering and leaving their systems and balance their "carbon books" the same way they balance their financial books," he explains.
Strong digital backbone a centrepiece when it comes to digital transformation
With SAP's cloud-first approach, SAP S/4HANA Cloud is at the core of its RISE with SAP and GROW with SAP offerings, which help unlock new ways of doing business. And with SAP's solution being named as a Leader for the second time by Gartner, its ambitions don't stop there.
"We are continuing to invest in making SAP S/4HANA Cloud even better with innovations that will make our products smarter and more efficient for enterprises of all scale – global, large, and mid-market," Gilg explains. "We understand the importance of making the right investment decisions when it comes to digital transformation, and we believe a strong digital backbone is the centrepiece. With SAP's cloud ERP solutions, we continue to focus on growth and value generation for businesses and their customers and we are here to be a partner on this journey."
Read the full report here.
******
For more insights into the world of Technology - check out the latest edition of Technology Magazine and be sure to follow us on LinkedIn & Twitter.
Other magazines that may be of interest - AI Magazine | Cyber Magazine.
Please also check out our upcoming event - Cloud and 5G LIVE on October 11 and 12 2023.
******
BizClik is a global provider of B2B digital media platforms that cover Executive Communities for CEOs, CFOs, CMOs, Sustainability leaders, Procurement & Supply Chain leaders, Technology & AI leaders, Cyber leaders, FinTech & InsurTech leaders as well as covering industries such as Manufacturing, Mining, Energy, EV, Construction, Healthcare and Food.
BizClik – based in London, Dubai, and New York – offers services such as content creation, advertising & sponsorship solutions, webinars & events.