Securing distributed cloud to mitigate cyber threats
By Dominik Birgelen, CEO, oneclick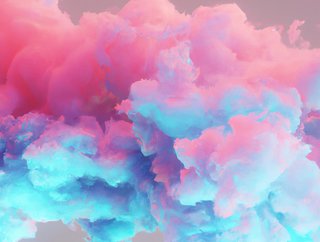 Organisations should look to cutting-edge secure multi-cloud solutions with distributed locations
In this digital-first era, securing multi-cloud technology in distributed locations can help businesses to meet specific needs and regulatory requirements
Businesses have intensified their usage of the cloud in their daily operations in the post-pandemic era, as organisations drive to conform to various compliances and satisfy performance standards. Businesses cannot rely on a simple cloud computing infrastructure to meet these goals. Instead, organisations should look to cutting-edge secure multi-cloud solutions with distributed locations, to enable them to effectively and safely achieve objectives.
The popularity of distributed cloud has significantly increased due to increased digitalisation which has maximised usage of different technologies such as ERP systems and CRM software. These technologies move large amounts of data from edge locations to the cloud and require cloud services as accessible as possible. In 2020, 25% of surveyed organisations worldwide had started leveraging distributed cloud technology at a large scale whereas 29% implemented it at a smaller scale.
Cloud technology in multiple geographical locations allows businesses to meet specific requirements and regulatory compliance mandates. It also enables organisations to support edge computing whilst being managed by a single control.
Top Three Benefits of Multi-Cloud Scenarios with Distributed Locations:
1. Improved Service Delivery
Organisations using multi-cloud can reduce downtime for vital services with the help of a defined cloud strategy. The least interrupted cloud enterprises adopt several practices, such as the use of a cloud workload onboarding process, the use of a cloud service broker, and the use of a workload placement process for selecting which cloud to implement.
2. Advanced Security
A company that adopts a multi-cloud approach may also increase the bar for security. IT can lessen the likelihood of data loss and leakage, inadequate authentication, and lateral platform breaches by introducing new services into the corporate portfolio with explicit instructions on how users may authenticate data, how it can flow, and where it can reside. Additionally, successful cloud enterprises are more likely to take advantage of cloud-based security tools like access security brokers and single sign-on as a service. According to research, using such technologies can cut the time it takes to find, comprehend, and stop cybersecurity assaults by half.
3. Cost-Effective
Overall expenses can be reduced by carefully considering where and how workloads are distributed across various clouds. According to Statista, 13.3% admitted that the primary use of multi-cloud utilisation was to expand cloud backup options to cut costs. Multi-cloud environments can be supported with a common management layer to maximise the quality of services with low overhead. What's more, cloud applications in distributed locations allow increased visibility that further helps businesses reduce unnecessary expenditure whilst boosting efficiency in combination with consistency.
Cloud Implementation and Regulatory Requirements
According to EU GDPR, personal data may not be kept any longer than is necessary. To successfully erase data, retention periods must be implemented. The problem is identifying and managing multi-jurisdictional retention obligations since cloud service providers might keep data in different locales, under multiple jurisdictions. Backups must also be taken into account when deleting data entirely. As a result, it's critical to understand how your cloud service providers manage data retention and security.
The following is a list of specifications that would be applicable to cloud service providers:
Implement security measures that ensure the privacy of data
Develop principles over the processing activities of personal data
Develop and establish controls over data ownership and data portability rights
Establish principles regarding the processing of personal data to international parties and third countries
Develop policies and procedures regarding the management of breaches, contractual agreements, and data retention periods
Establish the process for data processing and enforcing data subject rights including the right to obtain information, the right to access their information, the right to withdraw their consent, the right to modify their information as well as the right to object to the processing activities by the cloud service provider
Every organisation participating in data processing or that has access to the personal data of an EU citizen is required to comply with the legislation, regardless of whether it is outsourced to a third party or done internally. Businesses, particularly the Data Controllers and Data Processors, may incur significant fines for negligence or misunderstanding of these regulations. Cloud service providers must be aware of their responsibilities and tasks under the GDPR and keep in mind compliance with the law and the dangers of not doing so.
Zero Trust Architecture - A Requisite to Withstand Ransomware
Security systems with cutting-edge authentication-based technology continuously check access and also keep an eye on user activity while recording the length, location, and time of logins. Zero Trust Architecture (ZTA) technology establishes login requirements for every user and treats them all equally. It reduces the possibility of spying and data exploitation and offers users a private environment regardless of whether access is internal or external. If any danger is identified during the activity it revokes the user's permission to access.
Implementation of ZTA can not only reduce the threat surface but at the same time can increase the control of the authentication while maximising visibility and user activity. The use of zero trust for access can also play a significant role in protecting from external breaches.