Top 10 IoT companies creating a more connected world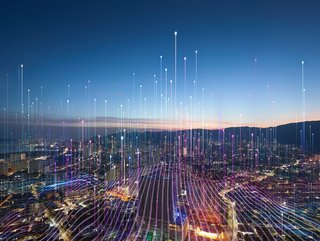 Research suggests the global IoT market size could grow 19% in 2023
The Internet of Things (IoT) is rapidly transforming the way we live and work. We look at 10 of the most influential IoT companies to watch in 2023
The Internet of Things is growing. In 2021, there were over 10 billion IoT devices in the world, and by 2025, IDC expects global data generation to exceed 73 zettabytes.
With more and more connected devices in operation every day, Technology Magazine take a look at 10 of the top players in the IoT industry.
10: Verizon
From fleet management to smart cities and connected commerce, Verizon has long been a leading name in IoT and continues to expand on its possibilities with complementary offerings such as mobile edge computing and 5G, and was named a Leader in the Magic Quadrant for Managed IoT Connectivity Services, Worldwide by Gartner.
9: IBM
IBM's Watson IoT platform provides a clean and simple UI where users can simply and easily add and manage their devices, control access to their IoT service, and monitor their usage.

By combining IoT data with IBM Cloud technologies, businesses can extract valuable insights to improve virtually every aspect of their operations and enable innovative, new business models.
8: Samsung
Samsung offers turnkey solutions for all IoT fields, from smart home to B2B and industrial, with secured connectivity and faster processing power.

Through its SmartThings hub, users can directly control connected devices, from checking what's in the fridge, managing home theatre systems, or answering the doorbell.

7: SAP
SAP's Internet of Things solution is a collection of services, apps, and UI templates that help users model digital twins of real-world objects that they want to monitor, track, or analyse.
SAP provides services to industries like energy and natural resources, finance, consumer industries, discrete industries, and public services. SAP has SAP Leonardo IoT, SAP Edge Services, and SAP Cloud Platform.
6: Siemens
Known for providing products, solutions, and services for building and operating microgrids, German automation company Siemens offers an intelligent gateway for IoT solutions.
Siemens' Insights Hub, formerly known as Mindsphere, drives smart manufacturing through the industrial Internet of Things (IIoT), enabling users to gain actionable insights with asset and operational data and improve their processes.
5: Bosch
Bosch provides an IoT suite for connecting and managing devices, gateways, and sensors. It provides secure access management as well as an open IoT platform for all types of domains.
Bosch IoT Insights is a fully managed cloud service that collects, processes, and stores users' IoT data for further analytics. Bosch IoT Insights is a one-stop self-service tool that gives you the freedom to work independently and autonomously with your data.
4: Huawei

Telecommunications company Huawei offers a range of IoT solutions such as connected cars, public utilities, and predictive maintenance.
Huawei's IoT strategy is to supply IoT infrastructure and build an ecosystem through expanded connections, cloud services, and AI, which will in turn support rapid service rollout, global reachability through cloud services, and monetizable IoT applications.
3: Cisco
Cisco provides a range of different products and services for the IoT industry. It also provides them for the security, data centre, and wireless networks sectors. The company is well-known for designing and selling products related to the IT industry. In the Internet of Things sector, it offers solutions for IoT Operations Management, IoT Data Management, IoT Networking, IoT Gateways, and IoT Security.
2: AWS
AWS IoT provides cloud services that allow users to connect their IoT devices to other devices and AWS cloud services. AWS IoT provides device software that can help you integrate your IoT devices into AWS IoT-based solutions.
The service is based around AWS IoT Core, which can support billions of devices and trillions of messages, and can process and route those messages to AWS endpoints and to other devices reliably and securely.
AWS IoT Core makes it easy to use AWS services such as AWS Lambda, Amazon Kinesis, Amazon S3, Amazon SageMaker, Amazon DynamoDB, Amazon CloudWatch, AWS CloudTrail, and Amazon QuickSight to build Internet of IoT applications that gather, process, analyze and act on data generated by connected devices, without having to manage any infrastructure.
1: Microsoft
A collection of Microsoft-managed cloud services allowing users to connect, monitor, and control IoT assets at scale, the Microsoft Azure IoT platform can help industries improve their operations to become more efficient, agile, and sustainable.
For the third year in a row, in 2022 Gartner positioned Microsoft as a Leader in the 2022 Gartner Magic Quadrant for Global Industrial IoT Platforms. "Azure IoT capitalises on Microsoft's broader platform and offers cloud, edge and hybrid deployment options," Gartner said. "These products can be combined for a comprehensive end-to-end solution for nearly any use case and industry."