Top 10 tech startups globally in 2022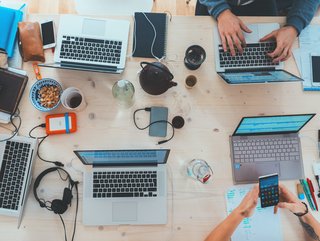 As technology continues to develop and be applied to a wide range of industries, Technology Magazine takes a look at 10 of the top tech startups globally
The tech startup sector is full of companies capitalising on growing demand for digital tools. According to the latest forecast by Gartner, worldwide IT spending is projected to total US$4.5tn in 2022, an increase of 3% from 2021.
A constantly developing industry, technology startups are keeping up with the changes by bringing new products and services to the market at breakneck speed. Spanning the AI, fintech, cybersecurity industries and more, we take a look at 10 of the top tech startups.
A neutral-atoms-based quantum computing startup, located in Boston, QuEra's mission is to build the industry's 'most scalable' quantum computers to tackle problems for commercially relevant applications in optimisation, simulation, materials science, pharmaceuticals, and more.
The company came out of stealth mode last year with US$17mn in funding from Rakuten, Day One Ventures and Frontiers Capital. It also received a DARPA award and has already generated US$11mn in revenue.
Confluera is a leading provider of next-generation Cloud eXtended Detection and Response (CxDR) solutions. It delivers real-time infrastructure-wide cyber kill chain tracking and response by leveraging a 'Continuous Attack Graph' to stop and remediate cyberthreats in real-time.

The company's technology automates cyber attack analysis, making both small and large security teams more efficient.
Founded in 2017 as the robotics division of Postmates – and spun off into an independent company in 2021 – Serve Robotics is shaping the future of sustainable delivery. The company designs, develops and operates zero-emission robots that serve people in public spaces, starting with food delivery.

Earlier this year the company closed a US$13mn funding round that included money from Uber and 7 Ventures, the venture capital arm of 7-Eleven.
On a mission to modernise voice with trust, identity and intelligence, Hiya's Voice Performance Platform connects businesses with their customers, protects people from spam and fraud calls, and helps carriers secure their networks for all.
Hiya's SaaS applications, Hiya Connect and Hiya Protect, serve more than 200 million users, power services like AT&T Call Protect and Samsung Smart Call, and deliver voice performance insights to businesses across the globe.
StreamYard is a live streaming studio that can be used in a browser, with no need to download an app. It features a share screen capability, enabling users to interview guests and stream directly to Facebook, YouTube, Twitter and LinkedIn Live.

The platform allows hosts to stream pre-recorded clips and display live comments on the screen. It also helps users record live streams and download the audio or HD video recording. Creators can personalise their live streams with brand logos, colours, banners, name tags, backgrounds and more.
Halborn was founded in 2019 by ethical hacker Steven Walbroehl and growth hacker Rob Behnke. It builds security products and provides end-to-end cybersecurity advisory services for the top Web3 organisations in the world.

The cybersecurity firm serves both traditional finance and blockchain-based clients, recently announcing the completion of a US$90mn growth of equity in financing, the first external funding in the company's history.
Launched in 2017, DeepL Translator is a German AI company that strives to overcome language barriers through AI.
Its neural networks (NN) are able to capture nuances and reproduce them in translation. Since its launch, the company has been developing a new generation of NN using a novel design. With this design, DeepL's networks learn to grasp the subtle meanings of sentences and translate them to a target language in an unprecedented way.
MoonPay launched in 2019 with the aim to increase cryptocurrency adoption. It set out to create a secure software solution that would enable people from all over the world to participate in a digital revolution.

Founded by Ivan Soto-Wright and Victor Faramond, the fintech offers a user-friendly solution to enable global users to manage their cryptocurrency trading and investments.

In November 2021, the company closed its Series A funding round at US$555mn, bringing its total valuation to US$3.4bn.
Observe.AI provides natural language tools to track voice and text conversations. Its Intelligent Workforce Platform transforms contact centres by embedding AI into customer conversations, optimising agent performance, and automating repeatable processes that drive revenue and retention.
In March, the company stated that ARR was up 150%, with customer interactions analysed by its AI up 3x, a 426% increase in AI-powered agent evaluations, and a 201% increase in AI-powered agent coaching sessions.
To date, Observe.AI has raised US$213mn in funding, with its latest round of Series C funding in 2022. Earlier this year, when it raised $125mn, the company explained that the money would be used to continue building out its technology and move into more markets.
Landing AI provides deployment-ready AI solutions and enterprise-wide transformation programmes for customers worldwide.
Founded by Dr. Andrew Ng, Co-Founder of Coursera, Former Chief Scientist of Baidu, and Founding Lead of Google Brain, the company is positioned to help businesses successfully move their AI projects from proof-of-concept to full-scale production.
It helps customers to realise the business and operational value of computer vision using enablement tools. The company's flagship product is LandingLens, an enterprise MLOps platform that offers end-to-end workflow to build, iterate and operationalise AI-powered visual inspection solutions.
LandingLens is also equipped with data preparation tools and workflows that help users achieve optimal data accuracy and consistency.