Unlocking 5G's potential with network slicing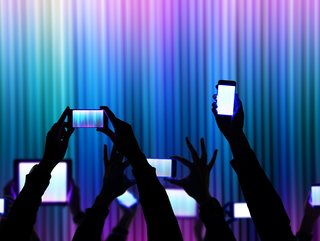 As communication service providers look to find new revenue opportunities, we assess how network slicing could be the key to unlocking its potential
The integration of 5G networks is progressing rapidly every day. A huge improvement on 4G speeds, 5G opens up numerous opportunities while removing network congestion and enabling us to connect with each other and the world with ease.
As it offers higher bandwidth, lower latency and reliable wireless internet connections, 5G wireless technologies have the potential to transform several industries and consumer experiences. Due to this, Shamik Mishra, Chief Technology Officer Connectivity at Capgemini Engineering, explains: "Machine-to-machine communication and connectivity for critical infrastructures like public safety, manufacturing and ports can now reliably interconnect devices, taking the full benefit of data and cloud to deliver new revenues, better productivity and new experiences."
With 4G generations and previous wireless networks, all devices received the same service, but, as different industries have different requirements for their networks, it would be more effective for the customer if the networks were differentiated.
"Network slicing is a concept built into 5G standards by 3GPP, which makes this differentiation of service possible. Telecom operators can now create several distinct, virtual, independent networks within the same physical network, each catering to a different kind of service," says Mishra.
"For example, operators can now offer separate networks for connected vehicles as compared to industrial automation. This makes it more flexible for operators to deliver services and provides increased reliability to their enterprise consumers, guaranteeing different on-demand service levels," he adds.
To remain competitive, communication service providers (CSPs) are now looking for ways to unlock opportunities in 5G, following its successful launch to identify new revenue streams and find new ways to monetise network investments further.
"Network slicing allows CSPs to create major new value for their customers. It also opens new partnering opportunities with Cloud Service and Infrastructure Providers. Through automation, operators can provide new services with cost efficiency and scalability. The role of management automation becomes especially important when the number of customers and slices increases," comments Mika Uusitalo, Head of New Technologies and Innovation at Nokia.
"Network slicing provides CSPs with an efficient way to package valuable network capabilities into differentiated, SLA-based services in a cost-effective way that can drive profitable growth," he adds.
Essentially, network slicing is a form of architecture that offers the possibility of creating several customised virtual networks on a common shared physical infrastructure, depending on the specific needs of applications, services, devices, customers or carriers. It allows multiple logical networks to be run as virtually independent business operations on a single common physical infrastructure, efficiently and cost-effectively.
The introduction of network slicing has the potential to optimise infrastructure utilisation and resource allocation.
Improving 5G efficiency with network slicing
With network slicing, giving dedicated bandwidth to users at the edge of the network without having to build private systems over a wide area results in a network more responsive to the customers' needs.
It is now possible, for example, to provide an in-person augmented reality gaming experience for consumers at the edge of the network, delivered through the edge cloud and without building specific radio systems in a physical location to support it.
"Network slicing is all about offering service-level-driven services. These services are based on giving customers dedicated bandwidth and/or low latency capacity for services that span the RAN, edge and cloud, ultimately making their offerings more customisable based on their customers' unique needs.
"It also allows CSPs to create additional revenue-generating offerings and targeted services for key verticals like Blue Lights providers, where network availability and latency are vital considerations," notes Ian Goetz, Global Lead, RAN Systems Architect 5G at Dell Technologies.
According to GSMA's Chief Technology Officer, Alex Sinclair, network slicing has become a prominent feature of 5G because it allows customers to enjoy connectivity and data processing tailored to their specific needs and business requirements. This is particularly important in the 5G era, as different industry verticals are seeking to leverage the power of technology to boost productivity.
"The ability to customise network capabilities also greatly improves operational efficiency, cutting down on the time-to-market for products and services," explains Sinclair.
"Additionally, network slicing allows businesses to increase the security measures for slices that handle more sensitive processes. It provides greater defences against cyber-attacks, since breaches can be isolated to a single slice," he adds.
This is particularly significant, as the introduction of 5G has brought new cybersecurity challenges for security professionals. 5G's software-based systems have more traffic routing points than 4G and have multiple unregulated entry points to the network, which can allow hackers access to location tracking and even cellular reception for logged-in users.
Automation and the future of network slicing
As operators may be expected to maintain up to thousands of network slices, automation will be essential to the infrastructure needed if network slicing is going to unlock the potential of 5G in the future.
"Automation technology will be used to manage slice lifecycle, traffic load, service requirements and network resourcing changes in real-time," says Sinclair. "To put it simply, automation and the ability to quickly create slices could pave the way for operators to dynamically package and repackage network capabilities for different customers. This is the end goal of network slicing."
The GSMA estimates network slicing will be worth US$300bn to operators by 2025, with the bulk of revenue coming from enterprises such as manufacturing, automotive and logistics.
Acknowledging this prediction, Nokia's Uusitalo concludes: "We will also see some revenue from consumer services, such as delivering broadband using 5G fixed wireless networks and providing cloud gaming. Slicing in both 5G and 4G networks will bring value to a wide range of new use cases in energy, transportation, smart traffic, manufacturing, public sector, ports, smart city, business applications, virtual reality, augmented reality, high-quality video streaming and cloud gaming, among others."