US$123m funding to meet demand for data intelligence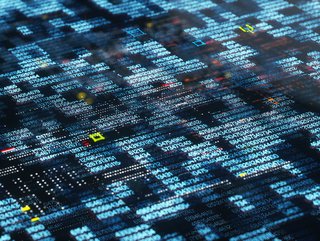 The raised capital, which means Alation is valued at US$1.7bn, will accelerate the company's growth as the demand for data intelligence platforms surges
Enterprise data intelligence leader Alation has announced it has raised $123 million in a Series E financing led by Thoma Bravo, Sanabil Investments, and Costanoa Ventures, with participation from Databricks Ventures. Existing and other investors that also participated include Dell Technologies Capital, Hewlett Packard Enterprise (HPE), Icon Ventures, Queensland Investment Corporation, Riverwood Capital, Salesforce Ventures, Sapphire Ventures, and Union Grove. Total funding raised stands at US$340m, elevating the company's current valuation to more than US$1.7bn amid the volatile late-stage software-as-a-service (SaaS) growth equity market.
In a statement, the company said the raised capital will accelerate Alation's growth and global expansion while driving strategic product innovation as the demand for data intelligence platforms surges. According to IDC, the data integration and intelligence software market is valued at more than US$7.9bn and growing toward US$11.6bn over the next four years. Organisations collect massive amounts of data to track and understand buyer behaviour, and to manage supply chains, inventory, sales, customer service, and more. To transform that raw data into actionable insights enterprises need a data intelligence platform to find, understand, trust, and use data collaboratively. Alation solves this problem for nearly 450 enterprise customers today, including AbbVie, Cisco, General Mills, Munich Re, NASDAQ, Pfizer, Raiffeisen Bank, Salesforce, The Very Group, Vattenfall, Virgin Australia, and more.
High-quality data critical for decision-making
"As companies continue their digital transformations, capturing and interpreting high-quality data is critical for decision-making and delivering stakeholder value," said Robert (Tre) Sayle, a Partner at Thoma Bravo. "Data intelligence is a high-growth market and Satyen and his talented team have built a leading platform trusted by enterprises worldwide. We're excited to lead Alation's Series E round and support the company as it continues its impressive business growth, product innovation, and market leadership."
The financing will further bolster Alation's leadership position in the market and drive:
Increased product-focused research and development, as well as acquisitions, to expand Alation's multi-tenant SaaS offering
Innovative new product offerings to support its growing customer base of nearly 450 enterprises, which includes more than 25% of Fortune 100 companies
Expansion of Alation's global workforce, which has grown by 75% in less than 12 months and currently boasts more than 700 employees globally across the US, EMEA, and APAC
The richest and most satisfying customer experience in the market through additional support representatives, engineers, and deployment professionals that will allow customers to take advantage of their data assets immediately and leverage Alation's innovation
"The modern enterprise needs data in good times … and even more so in bad. In one of the most challenging times to raise capital, especially for late-stage SaaS companies, we sourced the capital needed to continue to grow the business," said Satyen Sangani, CEO and co-founder, Alation. "While negative volatility has many pre-IPO companies slashing valuations and halting investments, we defied the odds, raised $123 million, and increased our valuation. The confidence from our investors reinforces that Alation is the leading data intelligence platform and we are well-positioned to capitalise on opportunities in our expanding market.
"With a challenging economic outlook, companies are looking to their data for direction, to drive operational efficiencies, and gain or maintain a competitive advantage. Alation makes that happen consistently with clients increasing their spend year-over-year. This latest funding round will help us go even faster, so more organisations can harness the power of their data and convert this wealth of information into usable, trusted insights."
"Alation is a category leader serving secular trends of cloud data migration and data governance, which is a powerful positioning under uncertain macroeconomic conditions," commented a spokesperson of Sanabil Investments. "Sanabil is proud to support a high-quality company with a best-in-class team, product offering, and execution capabilities. By serving nearly 450 enterprise customers and generating $100+ million in ARR, Alation has demonstrated its ability to scale and drive the adoption of data culture across industries. We are excited to co-lead Alation's Series E round alongside Thoma Bravo and Costanoa, showing the confidence investors have in Alation's ability to build on its success as a leader in data intelligence."
"We knew Alation had extraordinary promise the moment we saw it," said Greg Sands, Founder and Managing Director, Costanoa Ventures. "For enterprises to make high-quality, data-driven decisions, every business user needs to be able to find, understand, and trust the right data. We are proud to co-lead this funding round alongside Thoma Bravo and Sanabil, and support Alation as it drives the evolution of data intelligence."
The new strategic investment from Databricks Ventures will significantly expand the partnership and value proposition for Databricks and Alation's 100+ joint customers. In addition to the investment, the two companies will accelerate joint go-to-market initiatives that benefit from the deep product integrations with Delta Lake and Unity Catalogue to deliver trusted data discovery, governance, and end-to-end lineage experiences that power data engineering, data science, and analytics use cases on Databricks' Lakehouse Platform.
"We are excited to invest in and deepen our longtime partnership with Alation," said Andrew Ferguson, VP, Corporate Development & Ventures, Databricks. "Now more than ever, an organisation's data is one of its most critical assets. With Alation, data teams have a stronger understanding of the trusted data in their lakehouse that can be used to drive business value through analytics and AI/ML."