VMware: FinOps skills crucial in cloud innovation race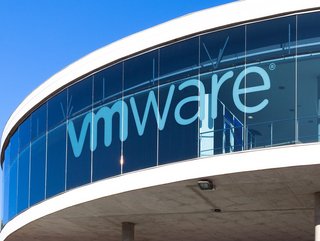 VMware's research shows that 64% of organisations can't recruit the skills to control costs and accelerate innovation
Organisations under more pressure to deliver return on cloud investments – as FinOps awareness and recruitment soars, and skills become more sought after
Businesses across Europe are on the hunt for cloud talent that combines both financial and technical expertise, with 85% actively looking to recruit FinOps skills to deliver greater value from their cloud investments. Yet these skills are proving difficult to obtain.
FinOps is the practice of adapting operational processes to take advantage of the financial benefits of the cloud and maximise return on investment. And, according to new research by VMware of senior business leaders in the UK, Germany, France, Spain, Italy and the Netherlands, 90% say that a combination of cost optimisation skills alongside technical knowledge is now instrumental in driving cloud innovation and providing cloud value.
FinOps trend influencing the hiring of cloud experts
This trend is influencing how organisations are hiring cloud experts, as time to value becomes an economic imperative. As many as 88% now agree that IT departments must recruit beyond traditional cloud skills, like DevOps, to include FinOps skills, such as accounting, analytics and economics. The purpose is to better quantify the business case for cloud and accelerate its value across the organisation.
But despite these hiring intentions, businesses are not where they need to be. VMware's research shows that 64% can't recruit the skills to control costs and accelerate innovation, and 71% say that an inability to get senior stakeholders to buy into the cloud process is hindering innovation.
Overcoming these hurdles is even more important given a live analysis of cloud job listings across the same six European geographies, conducted by VMware, found that candidate interest in FinOps is soaring. In the UK, France and Netherlands online searches for FinOps-based roles have soared 665 per cent, 296 per cent and 1200 per cent respectively in the last three years. End-user organisations, such as those in manufacturing, financial services and retail, must capitalise upon this interest. Currently, over half of live job postings across these geographies now list FinOps as a skill requirement.
Now more than ever, the economic crunch means that businesses must show greater financial and operational value in the shortest time from their cloud investments, which are set to top US$142bn in Europe this year according to IDC.
Commenting on the research, Martin Hosken, Chief Technologist for Cloud EMEA, VMware, said: "Cloud has become the cornerstone for most organisations in how they deliver valuable digital services to customers and employees and optimise their organisations – but the conversation is moving on, efficiency and value for money are key for C-Suites in 2023.
"Day one costs are understood, but what companies now want to know is where and when they will see the benefits of cloud across their organisation - speed and scale were top considerations in the last 'cloud first' decade, but this decade is going to be about adding control with cloud economics, efficiency and sustainability. Value for money will be the key attribute for selecting a cloud partner in 2023 and beyond.
"It therefore makes sense that skills beyond core cloud competencies are being sought after as IT teams need demonstrate value to their business stakeholders. Having capabilities in analytics, accounting, economics or performance management helps IT to move cloud up the board agenda and present its business case, ultimately accelerating its value and returns."
VMware's research finds that top of the cloud recruitment skills list is the ability to develop and implement strategies to optimise cloud spend, according to 60% of respondents. While nearly one in five say the most sought-after skill is now the ability to produce reports and analysis for a C-suite audience, with 18% also indicating it's the ability to bring a holistic business understanding to cloud processes.
"We recognise that there is an acute skills shortage in cloud, but as these results show, those who are working in this area need a capability to translate cloud services into cloud value," Gavin Jolliffe, CEO of cloud consulting and managed services provider Xtravirt comments. "A similar example across our business is that each specialist must demonstrate customer experience-related skills to effectively communicate success and value to our customers. We want our teams to be able to walk in the shoes of our customers as much as possible."
******
For more insights into the world of Technology - check out the latest edition of Technology Magazine and be sure to follow us on LinkedIn & Twitter.
Other magazines that may be of interest - AI Magazine | Cyber Magazine.
Please also check out our upcoming event - Cloud and 5G LIVE on October 11 and 12 2023.
******
BizClik is a global provider of B2B digital media platforms that cover Executive Communities for CEOs, CFOs, CMOs, Sustainability leaders, Procurement & Supply Chain leaders, Technology & AI leaders, Cyber leaders, FinTech & InsurTech leaders as well as covering industries such as Manufacturing, Mining, Energy, EV, Construction, Healthcare and Food.
BizClik – based in London, Dubai, and New York – offers services such as content creation, advertising & sponsorship solutions, webinars & events.