Amazon Web Services: A cloud computing titan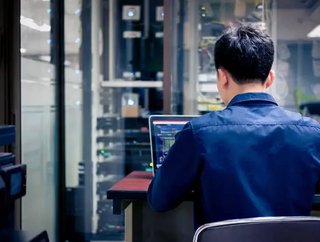 Amazon Web Services (AWS) has shown that when it comes to cloud computing, one firm reigns supreme. We spoke with Darren Mowry, Managing Director, Bus...
Amazon Web Services (AWS) has shown that when it comes to cloud computing, one firm reigns supreme.
We spoke with Darren Mowry, Managing Director, Business Development at AWS, to find out more about one of tech's biggest players…
In your opinion, what gives Amazon Web Services (AWS) a competitive edge in the cloud computing market?
There are three things that are different about AWS. The first is that we're unusually customer-focused. A lot of companies say this, but very few walk the walk. Most of the big technology companies are competitor-focused. That can be a very successful strategy, it's just not ours. 90% of what we build is driven by what customers tell us matters to them. The other 10% are things we hear from customers where they may not articulate exactly what they want, but we try to read between the lines and invent on their behalf.
SEE ALSO:
The second is that we're long-term oriented. We're building relationships and a business that lasts, and you do that by doing right by customers over a long period of time. An example that ties this all together is a capability in our support function called AWS Trusted Advisor. We'll look at customers' utilisation of our resources, and if they're low or idle, we'll reach out to them and say, maybe you don't want to spend this money right now. Over the last couple years, we've used AWS Trusted Advisor to tell customers how to spend less money with us, leading to hundreds of millions of dollars in savings for our customers every year.
When we first started doing this, people thought it was a gimmick, but if you understand our culture, it makes perfect sense, because we don't want to make money from customers unless they're getting value. We want to reinvent an experience that hasn't been a very good one for customers over the last several decades and we're trying to build a long-term business that outlasts all of us, and you do that by doing right by customers over a long period of time.
Attracting and retaining talent is a challenge for any firm, particularly in IT. How do you get the best expertise on board at AWS?
The most important thing is to hire people that fit your culture — and for us, that's builders. By builders, we mean people who like to invent, people who like to look at different customer experiences and assess what's wrong with them and reinvent them.
The UK, like many countries, has a well-documented skills gap. How can businesses tackle this and what is AWS doing to help?
We are seeing employers take ownership of developing digital skills within their businesses by investing more in training and upskilling employees. Developing cloud skills is helping to close the digital skills gap. In 2018, AWS committed to continue giving access to AWS training programmes, at no charge, and to reaching more than 100,000 people in Europe.
Additionally, we offer a number of training resources and programmes such as: AWS Academy, which enables education institutions to prepare students for industry-recognised certifications and in-demand cloud jobs; AWS Educate, which provides tools for students around the world who are dreaming of a technology career; AWSome days, a free online training event that provides a step-by-step introduction to core AWS services hosted by AWS technical experts; AWS Tech Talks, which are live, online presentations that cover a broad range of topics at varying technical levels; and our AWS Free Digital Training platform to prepare anyone interested in a career in cloud for employment.
How can businesses encourage diversity in the workforce?
At AWS we are investing in STEM and cloud computing education, alternative pathways to hiring, and creating products and services that enable people from all backgrounds to build successful careers.
For example, we launched AWS re:Start to bring more qualified candidates with cloud and software development skills into the UK workforce. Working together with The Prince's Trust, the Ministry of Defence and others, AWS re:Start offers training and job placements to 1,000 young adults as well as military service-leavers and their partners.
We also offer a Returners Programme in the UK, which is designed to support individuals who have taken a break from full time employment and help transition them back into a permanent position with the skills and knowledge they need for success.  In April 2018, AWS also piloted a new programme called AWS Get IT in partnership with Future Foundations. The objective of the programme is to inspire more young people, and girls in particular, to consider a career in IT and gain digital skills.
Innovation is crucial to our success. Having a diverse workforce gives us a better understanding of customers' needs and is key to unlocking ideas. Our diverse perspectives come from many sources including gender, race, age, national origin, sexual orientation, disability, culture, education, as well as professional and life experience. We actively encourage employees to bring their authentic, original, and best selves to work.
For us, it's a business imperative to make sure that our culture, across the board, is orientated around diversity. That said, while diversity and inclusion are good for our business, our commitment is based on something more fundamental than that. We want to make sure that we are igniting as many people's careers as possible in the technology industry.
Are there any notable trends or opportunities that you are seeing in the cloud market?
Cloud has become the new normal as companies of every size are now deploying new applications to the cloud by default, and looking to migrate as many of their existing applications as they can as quickly as possible. For enterprises, the question isn't "if" anymore, it's really just "how fast can we move?" and "what are we going to move first?"  Not surprisingly, there is no one size fits all, but we do see a few major patterns emerging among customers.
The first is development and test workloads.  We have many customers who are running dev and test on AWS. For example, JustGiving is one of the world's largest online sites for supporting charitable causes. The organisation turned to AWS to run its test and production environments and to host a new big-data analytics platform. With AWS, JustGiving has better access to more data points and uses only the computing power it needs, helping the cost-conscious organisation save money.
Next, we see websites and digital properties, analytics, and mobile applications moving to the cloud.  It's never been easier and less expensive to collect, store, analyse and share data than it is with the cloud. The Financial Times (FT) has been using AWS to cut data warehousing costs by 80% and completely revolutionise how they offer content to customers. The FT now can run analytics on all their stories, in near real time, personalising their digital products and giving readers a more tailored reading experience.
The third set of applications are mobile as most companies have employees and customers that go between laptop or desktop and tablet and phone. Most applications weren't built with those various interfaces in mind. Transport for London's (TfL) has been able to build a website with a greatly improved user experience across mobile, tablet, and desktop that can scale up to 30x normal traffic in busy periods and now supports 81% of Londoners and over 20mn visits per month using AWS.
Where do you hope to see AWS in the next 5-10 years? What's your vision for the future of the organisation?
We believe that the vast majority of computing is going to be done in the cloud. Very few companies in the fullness of time will own their own data centres, and those that do will have much smaller footprints. We can expect a lot of geographical expansion as huge investments in machine learning, artificial intelligence (AI), connected devices and the Internet of Things (IoT). Voice will become an increasingly larger percentage of the total applications out there. When we first started using applications on the phone, tapping a few times felt pretty handy. Then you use a voice-driven application, like Alexa and it actually seems really inconvenient to have to tap three or four times. We're going to see an explosion of voice applications. In the longer term, we'll see more and more organisations come to rely on the capabilities of AI.