BMW Group selects Hitachi Vantara to accelerate hybrid cloud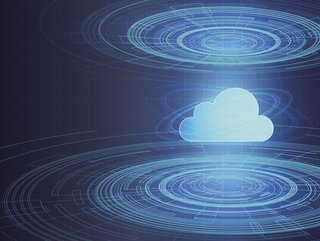 EverFlex Data Services Solutions from Hitachi Vantara has been selected by BMW Group to help automate and simplify management of its IT infrastructure
Hitachi Vantara, the digital infrastructure, data management and analytics, and digital solutions subsidiary of Hitachi, has been selected as one of BMW Group's key strategic partners in enterprise cloud storage and data management for the next six years.
As companies globally push towards more sustainable manufacturing and autonomous, electric mobility is requiring automakers to adapt and scale their production. Meeting these new market demands requires companies to optimise everything from manufacturing to driver experiences with data-driven insights and decision-making enabled by the cloud.
Providing improved data management
EverFlex from Hitachi is a collection of solutions and their component products that leverage consumption-based pricing and agile, as-a-service delivery to simplify enterprise and hybrid cloud management. EverFlex helps customers cost-effectively scale their data management and IT infrastructure and deliver guaranteed SLAs with uninterrupted service coupled with 24/7 operational support. EverFlex is available in twenty-eight countries across the globe for IT infrastructure, operations, applications, and data analytics.

The EverFlex Storage as a Service solution, part of the EverFlex from Hitachi portfolio of XaaS offerings, will automate the management of BMW Group's IT infrastructure to further maintain the reliability of their mission-critical operations.
EverFlex enables companies like BMW Group to flex up or down their data management and digital infrastructure as needed to accelerate their innovation and provide high-reliability production. This flexibility will help BMW Group as it drives toward a mobility of the future that is nimble, climate-neutral, more efficient and more convenient.

Accelerating hybrid cloud journeys
The two companies have been working together since 2012, with Hitachi Vantara supporting BMW Group with its storage as a service solution.
"For almost a decade, Hitachi has consistently delivered outstanding service quality to support BMW Group's mission-critical operations. We are proud that BMW Group has once again placed its trust in us as its technology and services partner for the next six years," said Daniel Dalle Carbonare, Senior Vice President Global Platinum Accounts at Hitachi Vantara. "With the most powerful and flexible storage and services on the market, no matter how the data volumes develop: BMW Group is prepared!"
As BMW Group accelerates its hybrid cloud journey, it will use the Hitachi Virtual Storage Platform (VSP) 5600 enterprise storage arrays. The VSP 5600 portfolio with Hitachi's 100% data availability guarantee is engineered to handle demanding analytics or mission-critical workloads with extremely low latency.
Hitachi will support BMW Group in 10 key countries including Germany, US, China, Japan and the UK.