A closer look into NTT Data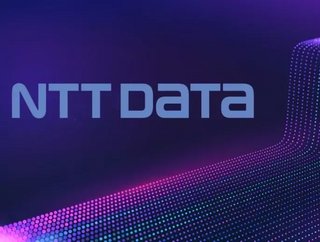 Gigabit Magazine takes a look at NTT in the Gartner Magic Quadrant and its global data centres. NTT Data is headquartered in Tokyo, with business opera...
Gigabit Magazine takes a look at NTT in the Gartner Magic Quadrant and its global data centres.
NTT Data is headquartered in Tokyo, with business operations in more than 50 countries and regions, it emphasizes long-term commitment and combines global reach and local intimacy to provide premier professional services from consulting, system development to business IT outsourcing.
In the Magic Quadrant report, it is stated that "NTT should be considered by all enterprises with global WAN needs". The report also showcases the benefits and limitations of the company, we summarise these below:
Strengths
In addition to good MPLS coverage of APAC, North America, Europe and Africa, NTT also offers a global internet backbone with premium internet and a good range of access providers.

NTT's portal can offer a real-time integrated view of granular network and security analytics in a single dashboard.

NTT has a strong NoD offering, with Ethernet, internet and MPLS services, and dynamically configurable bandwidth, as well as the ability to add additional cloud endpoints.
Limitations:
NTT's network coverage in Latin America is more limited, compared with other leading providers in this Magic Quadrant

The provider's brand awareness outside the APAC region is still limited, meaning it does not get considered for many opportunities for which it might be suitable.

NTT's pricing for network transport services, such as MPLS, outside the APAC region, can be higher than that of other leading providers
NTT Data Centres:
Its data centres provide state-of-the-art, secure and interconnected solutions that extend across a global platform. The reach spans across 20 countries, with more than 140 data centres, each holding industry-leading design and operational credentials, to ensure that your global needs are met. As a carrier-neutral operator, its connectivity-rich data centre network provides a scalable and resilient platform.
NTT Data Centres provide many services, such as: 
Colocation - Accelerate your global business with our data centres in over 20 countries.

Data Center Infrastructure Management - Simplify the operations of your data centre infrastructure through a centralized management portal.

Data Center Technology - Embrace modernization with secure, automated data centres designed to help you achieve your business goals.

Managed Hybrid Infrastructure Service -  Delivering a unified experience throughout the most sophisticated and complex hybrid IT environments.

Infrastructure Consulting Services - Deliver IT and business transformation strategy through an agile, hybrid infrastructure.

Support Services - Accelerate technology availability and reduce operational complexity.

Technical Services - Design and deploy your digital transformation initiatives quickly and effectively.
We find out how NTT Data Business Solutions uses its SAP expertise to establish customer trust and add value here.