A Closer Look Into Snowflake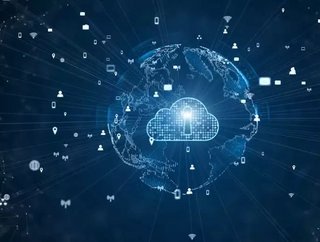 We take a look at Snowflake, who claimed the top spot in our list of the top ten technology startups, in this month's magazine. Business Overview: Sno...
We take a look at Snowflake, who claimed the top spot in our list of the top ten technology startups, in this month's magazine. 
Business Overview:
Snowflake's mission is to enable every organization to be data-driven. Our cloud-built data platform makes that possible by delivering instant elasticity, secure data sharing and per-second pricing, across multiple clouds. Snowflake combines the power of data warehousing, the flexibility of big data platforms and the elasticity of the cloud at a fraction of the cost of traditional solutions.
Conventional data platforms weren't designed to keep up with the exploding demand for data-driven insight. They are complex, costly and inflexible systems that have become obstacles rather than solutions to accessing and analyzing all your data.
Alternatively, "Big Data" platforms such as Hadoop are merely toolkits, not complete solutions, that require massive resources to build and maintain. They're even more complex, require specialized skills, and simply weren't designed for modern data analytics. 
To combat this, Snowflake designed and implemented a new, unique architecture to stay clear from the limitations of existing architecture and software offerings. 
Product portfolio:
Snowflake's cloud data platform supports a multi-cloud strategy, including a cross-cloud approach to mix and match clouds as you see fit. Snowflake is available globally on AWS, Azure and Google Cloud Platform. With a common and interchangeable code base, Snowflake delivers advantages such as global data replication, which means you can move your data to any cloud in any region, without having to re-code your applications or learn new skills. It's multi-cluster shared data architecture enables governed and secure data sharing in real-time. Create your own private data exchange to share and collaborate with business partners, suppliers, and employees in a centrally managed data hub. Easily source external data and open new routes to data monetization by participating in the Snowflake data marketplace. Snowflake eliminates the administration and management demands of traditional platforms and big data solutions. Snowflake is a true data platform-as-a-service, running in the cloud. With built-in performance, there's no infrastructure to manage or knobs to turn. Snowflake automatically handles infrastructure, optimization, availability, data protection, and more, so you can focus on using your data, not managing it.
Snowflake and Deliveroo:
With Snowflake in place, Deliveroo staff can now run many hundreds of concurrent queries and, importantly, they're not asking data engineers on Crawford's team to help them figure out what the pipeline of queries looks like, nor where their own query sits in the queue. They're simply getting on with the business of making data-driven decisions, Crawford says. In turn, data engineers are freed up to focus on building new models, tools and algorithms to help the company answer its most burning business questions. A good example is 'Frank'. This is Deliveroo's driver dispatch engine, a machine learning system that constantly calculates and recalculates how to best match available delivery people to orders, based on data relating to routes, food preparation times, real-time traffic conditions and weather.
Snowflake in the news:
Snowflake has recently partnered with leading local communications provider, M1 Limited (M1). Under the new partnership, M1 will utilise Snowflake's cloud data platform to integrate their data into a single source of truth, avoiding conflicting data sources and enabling business teams to leverage data insights with confidence. 
"Our vision is for a digital transformation which will enable us to be more agile as an organisation. By partnering with Snowflake, we are able to leapfrog to an entirely new, fully digital, cloud-based business model that will not only deliver a greatly enhanced customer experience but transform our operations in terms of ease of use, efficiency and cost-effectiveness," said Nathan Bell, Chief Digital Officer, M1.
M1, a subsidiary of Keppel Corporation, is Singapore's most vibrant and dynamic communications company, providing mobile and fixed services to over two million customers.
Find out more about them, here.