Comcast: Top ten cloud companies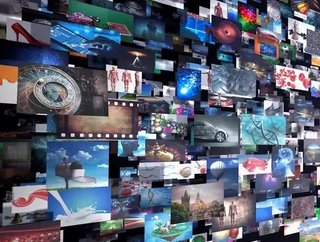 We take a closer look at Comcast, an innovative cloud company who claimed the fifth spot in our list of the top ten cloud companies...
Comcast Corporation is an American telecommunications company heading up its operations in Philadelphia. The company has had massive success since its founding in 1963, it is now the second largest broadcasting and cable company in the world and it is the largest home internet service provider in the United States. The company has built the nation's largest "Gig-speed" network which allows the company to deliver unrivaled and unrelenting speeds to more businesses and people across the nation, making this a USP of the company. 
Comcast is committed to changing this current world through providing new and innovative technology solutions. However it is also committed to changing for future generations. The company says that they design all of their products to use up less energy, reduce emissions and cut down waste. Last year, employees across the company totalled 500,000 hours completing community work to try and evoke a change in its local community.
The COVID-19 pandemic has had a large impact on even the world's most successful corporations, the company sent as many employees home as possible to work from home and still be able to provide its customers with good service, as we all need fast WiFi now all meetings are online. A dedicated number of Comcast employees added more fibre and ensured the maintenance of existing infrastructure to meet the challenges posed by the increased number of people working from home.
Earlier in the year, before COVID-19 took its toll, we sat down with Comcast's distinguished engineer, Larry Macherome, to find out how the company is implementing DevSecOps at scale. Maccherone's professional background heavily revolves around data analytics and Lean-Agile, and he started his first business while still an undergraduate at university. Upon joining Comcast in June 2016, Maccherone became responsible for overseeing the company's DevSecOps transformation.
Since its creation over a decade ago, DevOps has become a vital component of how companies operate. Building upon the foundations of the agile movement, DevOps leverages automation, for quality and security testing as well as for formerly manual deployment and operations activities, in a bid to introduce software into production at speed. The primary goal of any DevSecOps initiative is to enable development teams to change their mindset and adopt security practices into their daily activities. 
You can read the full, exclusive interview using the button below.