As Cyber Attacks Rise Organisations Prepare for Quantum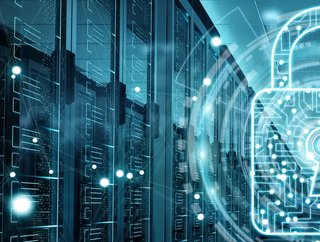 With cyber attacks constantly on the up, enterprise and businesses are warned quantum computers and encryption will be targeted by cyber hackers
Quantum computers could be the next big threat to business' cyber defences - that is according to little-known UK company, Arqit.
Although quantum computing is still very young in terms of the field of research, some big names in tech, including Google, Microsoft and IBM believe this computer technology will become a reality over the course of the next decade. And this could be a worry when it comes to organisations' cyber security.
Encryption has not kept pace with speed
Arqit's co-founder and chairman, David Williams, says quantum computers will be several millions times faster than those mostly used now and will also be able to break into one of the most frequently-used cryptography methods.
He explains the legacy encryption everyone uses to secure our data is known as KPI, or public-key infrastructure but it was invented back in the 1970s and was not designed for a hyper-connected world. As it is now, there are a billion devices all over the world communicating in a complex round of interactions.
Arqit's customers include the likes of BT, the British government and the European Space Agency and some of its team have worked for GCHQ, the UK intelligence agency. It now plans to go public on the stock market.
In the last month there have been widely-reported and devastating ransomware cyber attacks on organisations including Colonial Pipeline, the largest fuel pipeline in the US and JBS, the world's largest meat packer. On top of these examples, Microsoft and several US government agencies were among those affected by an attack on IT firm, SolarWinds. In response, President Biden signed an executive order aimed to ramped up the country's cyber defences.
So what is quantum computing?
This particular technology aims to apply the principles of quantum physics - science describing the entire world at the level of atoms and subatomic particles - to computer and computing.
Today's computers still use ones and zeroes to store data, however quantum relies on quantum bits, otherwise known as qubits which are a combination of ones and zeroes simultaneously, ie superposition. They can also be linked via something known as entanglement. That means quantum computers can be much more powerful and can solve problems much faster.
The issue is when PKI encryption is employed, the maths problem is called prime factorisation. This is when you are given a number and the prime numbers are worked out to then figure out what the new number is. Current, or classic computers can't break that maths problem, but a quantum one will. Williams believes that instead of relying on public key cryptography there should be symmetric keys which are long, random numbers sent via satellites and called quantum key distribution.
Why is this and the warning important?
Although it is generally thought the great posed by quantum computing to existing cyber defences are still some way off, the fact that they will exist within the next ten years means they could also be decrypted by then as well.
And the US Commerce Department's National Institute of Standards and Technology is looking to update its cryptography standards now to include 'post quantum cryptography' - that means algorithms which can secure against an attack from a quantum computer.
The challenge is now that businesses need to prepare for transition to the new standards.