Digital Transformation – Less Haste, More Speed
By Jonathan Sharp, Director, Britannic Technologies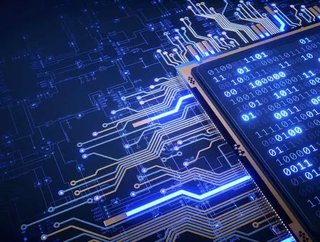 Businesses are deploying technology to transform their operations, to deliver a superior customer experience and to reduce costs. However, the reality i...
Businesses are deploying technology to transform their operations, to deliver a superior customer experience and to reduce costs. However, the reality is that many are deploying 'quick fix' technology rather than a well designed and integrated solution.
The Quick Fix Approach
The pressures of today's business environment are ongoing, with businesses having to adhere to policies and regulations such as GDPR and PCI compliance. Then there are the demands such as cybersecurity and Brexit to contend with. With these obstacles standing in the way, sometimes the needs and wants of a business such as a digital transformation strategy get pushed to the back of the queue.  
This can trigger the 'quick fix' approach which they believe to be an easier and more realistic resolution, as opposed to a constructing a digital transformation strategy.
Islands of Technology
New channels of communication are deployed which lead to technology silos, with separate teams and systems. People struggle to manage the different systems and channels, and isolated groups of data get lost in the abyss. Whilst these islands of technology may deliver the short-term win, they don't maximise the potential of data, to deliver long term benefits and results.
SEE ALSO:
A CEO may state they need to improve customer service and they need webchat - fast.  The IT manager or contact centre manager sources a webchat solution and then rushes to implement it to meet the demands from above. The business resolves their issue but at the same time the 'quick fix' hasn't delivered the benefits and results that a well thought out digital transformation strategy could produce. If you rush into projects, mistakes can be made and issues overlooked rather than taking time to look at the detail of what is required and why.
Deconstructing Digital Transformation
The market is saturated with technology and it has become increasingly difficult to decide what technology you need and why. However, digital transformation doesn't have to be a complex mission constricted by high budget demands and lengthy project times. Solution Providers work with businesses to simplify digital transformation by deconstructing it into manageable projects but still creating a well thought out strategy and plan that integrates with your technology. For example, you may want them to scope out a new voice strategy for your contact centre initially and later down the line look at introducing Conversational AI. Solution Providers work with businesses to discover your needs by designing and developing a solution that is bespoke to you.
It's all in the Design
A 'quick win' can be delivered but the answer is to design correctly from the offset and not just order in a solution expecting it to produce the results you want.
We suggest reviewing your customer communications that have high volume interaction so you can reduce costs by automating them. Imagine being able to automate 80% of these communications enabling you to deliver a seamless service that is easy for your customers to use and to free up your agents from repetitive mundane tasks.
 
Proof of Concept
The next step is to test out the solution by piloting it, this will reduce the fear and risk of change. You can test what works and what doesn't work. Cloud-based solutions make it much simpler to test out new ideas quickly.
Businesses still get the 'quick fix' they require and realise the real life benefits in practice and Solution Providers can demonstrate the technology and assist you in planning your technology roadmap for digital transformation journey.
Ensuring that your technology is aligned with your objectives and strategy so you get an incremental benefit helping you to create an agile and adaptive culture
Investment protection
This year, in particular with Brexit looming the fear of spending is still prevalent with companies wanting to reduce costs and extend the life of existing systems. Businesses don't have to rip out existing systems and replace them. They can protect their existing assets and add on technology and applications when desired. A Solution Provider will work with you to discover where using technology will improve customer experience, whilst reducing costs at the same time!
By adopting a flexible cloud infrastructure you can produce 'micro services' through open APIs, utlising your existing technology and deploying new technology as and when you require. Giving you the flexibility to augment existing systems with unified communications, artificial intelligence and automation solutions.
Managing Different Systems
In the contact centre world is not unusual for agents to manage up to 5-7 separate systems at one time. This is ludicrous and naturally ineffective and inefficient.
Providing a Seamless Customer Experience
Disruptive technologies like artificial intelligence (AI) and robotic process automation (RPA) utilised in the contact centre drastically improve customer experience. For example, a conversational AI solution, can self-learn the content from your website and customer conversations that take place in webchat, recognising and pre-empting the needs of customers.
With a Council, for example - AI can handle the mundane daily requests such as– what day is my recycling being collected? Then when the enquiry gets complex and requires a conversation it can be handed over to a human agent to resolve the request, passing the information along with the transfer so the agent can pick up where the bot left off!
Yes, a business can order in a webchat system as a 'quick fix' but if it is not integrated into the front and back office then it will not deliver a seamless experience.
Integration is the Answer
By creating a 'smart inbox' you can ensure that everything is viewed from a single portal, making it easier for the agent and the customer. All interactions are then integrated over an orchestration layer connecting everything together in the front and the back office. A Forrester survey revealed that 64% of the survey respondents stated that a lack of a single view of information was one of their biggest challenges in CRM.  
Integration is the backbone of technology, and if a technology project fails to deliver it is often because it doesn't integrate with the front and back office.
Customers today want to be able to select how and when they communicate with a business, and they expect it to be a seamless experience. This is impossible to deliver if agents must manage a number of systems at one time. The objective of a multi-media contact is to deliver a joined-up customer journey that can only be delivered if all the systems are integrated into the front and back office.
Transforming the Business not just the Technology
Digital Transformation is not just about the technology, it is about the overall business and how technology can be used to increase ROI on human capital and accelerate revenue.
AI and RPA enables self-service enabling you to cut costs and not increase them, by cutting the cost to serve you can invest in training for your agents and get a bigger return from them.
You can increase customer service and more customers will stay loyal to you and you will generate new business, increasing your profit margin.
More Speed Less Haste
More speed and less haste – digital transformation is an evolutionary journey and best approached like stepping stones. There is no need to rush and get a quick fix that will only deliver short term gain. It is advised that you approach it in a strategic manner so you can have a well thought out strategy and solution that will be delivered with speed and deliver long term gain.