Executive Q&A: Accenture's Lisa O'Connor on cyber security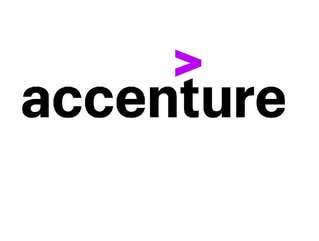 Lisa O'Connor, Global Lead of Security Research and Development at Accenture, spoke to Technology magazine about the cyber security industry
What interests you about working in the cyber industry?
The cybersecurity industry is one the most interesting fields as it is always changing. As the technology changes, the threats change and the attack surface grows. There's always a new challenge or a new problem to solve. It's also a field that is always ready for innovation and that's where my team focuses on cybersecurity R&D at Accenture Labs, where we work on solving cyber challenges that could improve the resilience of Accenture and our clients.
Security professionals and cyber defenders are some of the most mission driven, dedicated and quietly passionate people about their work.
Why Accenture? What is it you enjoy about working there?
We have a great culture at Accenture. Our Security practice has grown so much over the last 10 years, it's hard to believe we are over 16,000 security practitioners globally. There is so much expertise and deep skills that reflects the growth and complexity of what we are defending. It also reflects our commitment to bring that knowledge forward into practice.
Are there any ways you contribute to the industry or your community outside of your role?
I participate with many groups that focus women's professional development in Cyber and IT. I'm involved in The Women Corporate Directors, the Executive Women's Forum and Women in IT. These groups are so important to building and inclusive community, which is key to innovation and key to solving our talent growth.
I am also very honoured to be in the 2022 cohort of Leadership Maryland. It's a group of business, government and academic leaders learning about the different aspects of Maryland's citizens, governance and challenges. The goal is to cultivate a deeper understanding of the challenges, understand the viewpoints of leaders across Maryland and for me, grow inspiration to serve.
Tell me an interesting fact about yourself
I love rock climbing. I joke that is it my "applied physics lab" when I am out at a crag. Climbing is applied problem solving with each move and with the journey sending a climb. It's also a bit of a celebration in diversity or individuality. No two climbers will do things the same way. How I solve the physical and mental challenges will be different than another climber. It's also a place where mind, body and spirit come together, and I am totally focused on the task at hand, the noise goes away.
What do you think are the most beneficial skills for working in cyber? What advice would you give your younger self?
There are so many different skills that we need in cyber. Innovation and problem solving thrive with diversity---diverse people, background, skills, ways of thinking.
All good problem solvers and creative people can find a home in cyber. Security disciplines can be learned, but you have to have the problem-solving skills, the curiosity and be a life-long learner.
What would I tell my younger self? Jump in and learn as much as you can, in fact it's what I did and it served me well as a young engineer growing up in the intelligence community. I would also say invest in your growth, build a team of coaches and mentors who can challenge your thinking and give you candid feedback. I learned the most from the things that are hard to hear in the moment.
Know your values and find a place to work that shares your values. Don't settle for a workplace or workplace culture that makes people feel less than.
What else would you like to learn?
There is never a dull moment in Quantum—so much to learn and so much to keep up with as the field is changing with innovations weekly. We've been innovating around quantum and have some very exciting innovations on how quantum could be used to provide better security.
But outside of cyber, I want to learn more about sustainability---what we need to do to be better stewards of the planet and what I can do to make changes that help. The good news is this is also a priority for Accenture, so I can learn a lot by engaging right at work.