Explained: Google and Nokia's cloud-native 5G partnership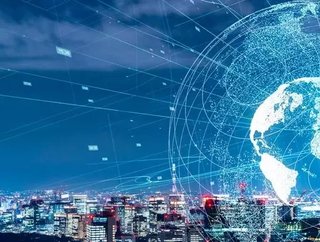 What does Google's tie-up with Nokia tell us about the future of cloud-native 5G technology...
Google and Nokia are jointly developing cloud-native 5G solutions for communications and enterprise. But what does that mean for the future of connectivity?
Cloud-native 5G specialisms
Nokia's Nordic bedfellow in telecoms equipment, Ericsson, tried to create its own edge cloud network, Edge Gravity, but pulled the plug once it became clear it couldn't compete with larger cloud providers such as Google and Amazon. Nokia's move will have been informed by that misstep. It's likely the Finnish telco had explored going it alone, but was deterred by the might of Big Internet, and its neighbour's lack of success.
So big tech can't be beaten in the cloud space?
That's one way of looking at it, but it's interesting that Google has drawn up a strategic partnership with Nokia helping to develop products and a recognition perhaps it doesn't have the network expertise to rely on its cloud clout. There's little doubt that Nokia is the littler fish in this arrangement, but it could be key to Google's competitiveness in cloud-native 5G.
Is the partnership necessary?
It's feasible for customers to buy into the networking and cloud solutions separately, but it increases complexity for procurement and onboarding. By buying a one-box solution, companies will be hoping to reduce installation snagging and streamline the buying process. At least, that's what Nokia and Google will hope.
So we'll see more cloud tie-ups in future?
It's likely. Vodafone is planning to launch a solution this year with Amazon as partner and others are likely to follow. If the trend snowballs, we could see attempts by big tech to absorb divisions of networking companies in an attempt to consolidate as cloud networking becomes intrinsic to enterprise IT.
What's been said about the Nokia/Google partnership?
George Nazi, VP, telco, media and entertainment industry solutions at Google Cloud, said: "Communications service providers have a tremendous opportunity ahead of them to support businesses' digital transformations at the network edge through both 5G connectivity and cloud-native applications and capabilities. Doing so requires modernised infrastructure, built for a cloud-native 5G core, and we're proud to partner with Nokia to help the telecommunications industry expand and support these customers."
Alex Choi, SVP, strategy and technology innovation at Deutsche Telekom, said: "Deutsche Telekom is on a journey to transform to a new open, disaggregated and cloud-native infrastructure with an automated production model. We are therefore excited to see two innovative organizations like Nokia and Google Cloud joining forces to accelerate ecosystem innovation across critical areas like Open RAN and virtual RAN and the cloud-native 5G Core."
Neil McRae, chief architect at BT Group, said: "BT is deploying cloud-native technologies across our platform, creating value for our customers and ensuring they get the best network experience in every aspect of their daily lives, whether at home, on the move or at work. The network and the services that our customers depend upon in their everyday lives can be further enhanced in terms of scalability, reliability, and experience with cloud-native technologies. BT is excited that Google and Nokia are innovating together to help accelerate new, on-demand edge and convergence solutions, creating new possibilities for consumers and enterprises."
Ron Haberman, CTO of cloud and network services at Nokia, said: "In the past five years, the telecom industry has evolved from physical appliances to virtual network functions and now cloud-native solutions. Nokia is excited to work with Google Cloud in service of our customers, both CSPs and enterprise, to provide choice and freedom to run workloads on premise and in the public cloud. Cloud-native network functions and automation will enable new agility and use-cases in the 5G era."