Facebook to reduce political presence on feeds, says Clegg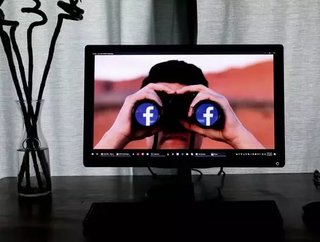 Nick Clegg, now VP global affairs and communications at Facebook, says it plans to reduce political presence
The former UK deputy prime minister said users had expressed a desire to see "more friends, less politics".
Speaking to NBC News' Meet The Press programme, Mr Clegg also defended the social media platform's decision to remove some security measures after the 2020 US election.
He added it was "not true" to claim that Facebook had immediately lifted all the measures after the election and revealed it is now "going even further" to reduce the presence of politics on people's feeds.
Stark and polarising time
"One of the things we have heard from users both from the US and around the world since the election is people want to see more friends, less politics," said Clegg. "So we have been testing ways in which we can reduce the presence of politics for people's Facebook experiences."
The former Liberal Democrat leader explained Facebook imposed a number of "exceptional" safety measures during a "stark and polarising" time of the US election and the pandemic.
In a separate interview on CNN's State Of The Union show, Mr Clegg said Facebook was constantly iterating in order to improve its products.
Products that are safe and enjoyable
"We cannot, with a wave of the wand, make everyone's life perfect. What we can do is improve our products, so that our products are as safe and as enjoyable to use," he went on.
Moving forward, Mr Clegg insisted the platform was committed to clamping down on misinformation, and that anyone who continuously posts it would be removed.
"If someone keeps saying things that lead to real-world harm, we kick them off. We do that on a very significant scale than any other part of the industry. We bear down very aggressively on hate speech in recent years - we employ 40,000 people now to do this work - more than twice the number of staffers who work on Capitol Hill," he said.
He added that hate speech now stands at 0.05% on Facebook.
"That means for every 10,000 bits of content you'll see on Facebook, only five will be hate speech," he concluded.