The great shift: The evolution of tech giants into banking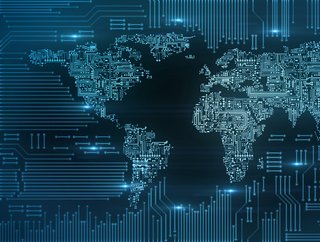 With the announcement of Google's new current accounts, FinTech reflects on how major tech corporations have moved into the payment...
With the announcement of Google's new current accounts, FinTech reflects on how major tech corporations have moved into the payment space.
The last two decades have seen monumental shifts for tech companies, moving from brick and mortar to the internet and creating communication spaces. Now, platforms are shifting in a new direction towards integrated payment solutions.
Google current accounts are the latest offering from the tech giant. This announcement comes hot on the heels of similar product developments from Facebook, Uber, Apple and Amazon. The prospect of this new launch has stirred up concerns, but as the tech industry as a whole shifts towards the payment space, is this something to be alarmed by, or the natural evolution of another company working to create new solutions for customers in order to keep on top of the market?
Facebook 
Facebook was the number one social platform of the 2000s, outlasting rivals MySpace and Friendster, the latter of which was titled "One of the biggest disappointments in Internet history." There are a vast number of reasons why Facebook became the largest social media platform in 2005, from the timing of its entry to the marketplace, to its brisk move to mobile and its deft avoidance of the mistakes of its predecessors. But the victory likely comes down to its fast evolution and the expansion of its applications. This is where Marketplace comes in. Facebook's first run at its Marketplace in 2007 was something of a false start, as operations were transferred out of house to Oddle before being shut down in 2014. The application was relaunched in 2016 and has since been met with great success, with its lack of postage and selling fees and the easy ability to see what's in the local area creating a draw that is helping the company to outpace dedicated selling platform eBay.
In recent years this position has been challenged by a number of competitors like Instagram, Twitter and even LinkedIn. Yet Facebook's creation of the Facebook Marketplace in 2016 and its recent creation of its cryptocurrency, Libra, has given the social media platform another USP to help it stay relevant. Facebook faces a tough challenge with the launch of Libra as the company works to establish it as another successful facet of their ever-expanding remit. Though there is some skepticism surrounding the new cryptocurrency, there is no denying that the emergence and growth of Facebook has had a meteoric effect on the growth of the internet, and its Marketplace has had an immeasurable impact on its 800 million users.
Tencent 
Another key example of integrated payment is multi-conglomerate Tencent. The platform has traversed industries, citing its desire to  evolve to meet the needs of its customers. Founded in 1997, the platform started out creating online multiplayer games like League of Legends. It soon shifted towards communication to give people more chances to connect and developed messenger service QQ. 
In 2013, WeChat Pay was launched, and the company moved into the finance sector with the creation of WeBank (China) two years later in 2015. Tencent then expanded overseas to Hong Kong and Malaysia as the company began to establish itself as a key player in the financial payments industry.
In an interview at Money 20/20 Asia, Wendy Sun, Senior Product Director at Tencent, told FinTech Magazine: "Tencent's strategy is to connect everything. From the beginning we connect people with each other and then create the ecosystem. We want to connect the customer with the services. The key is to understand your customer to enable them to receive real value-added service, which they really want to do on your platform."
In 2018 the company moved to provide "boutique" wealth management, lending and insurance services under the brand name Licaitong. According to Sun, as of September 2018, Licaitong is "the second largest online wealth management platform in China with more than ¥500bn in aggregated customer assets." 
The evolution of Tencent has done a great deal to improve the lives of its users. We Remit is a product designed to assist in the smooth transactions of several thousand domestic helpers who work in Hong Kong, but who are originally from the Philippines and Indonesia. This product is essential to users who work six days a week, and spend hours queueing to settle remittance costs. 
SEE MORE: 
Google
Google shared its plans today to launch current accounts in 2020. The search engine has long been considered the library of the internet, having outlived its predecessors Archie and World Wide Web Virtual Library (VLib). Google has partnered with long-standing bank companies Citigroup and Federal Credit Union.
According to NBC, the emergence of this payment platform is to gauge consumer purchase behavior to help Google to compete with Amazon. Bain partner Gerard du Toit told CNBC: "For Google, the deposit account will help with stickiness and additional access to data. The motivation for these tech firms is not that they expect to make huge amounts of money on payments."
With these colossal companies moving into the payment space, it is unsurprising that questions of security are at the forefront of users and lawmakers' minds. These companies already have access to our personal preferences, conversations and search histories, and now detailed financial information is likely to start becoming available to more platforms. The incomprehensible amount of data gathered by these giants may be unsettling for users, but, in exchange, companies will offer a world where all daily tasks can be completed seamlessly with minimal access barriers and smart, unified platforms. 
For more information on all topics for FinTech, please take a look at the latest edition of FinTech magazine.
Follow us on LinkedIn and Twitter.