Gyrocom: the security integrator acquired by Kerv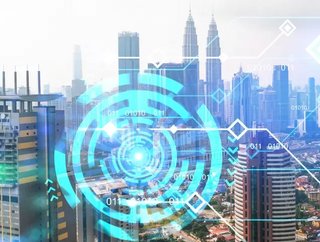 This week Technology Magazine reported that Gyrocom was acquired by Kerv, we take a closer look at the security integrator company's growth over the years
Gyrocom is a fast-growing network and security integrator with a specialisation in SD-WAN. 
Headquartered in Surrey, United Kingdom, the company was founded in 2006 by Graham Brown and Ryan Coombes.
The company brings strategic technology relationships with VMWare Velocloud, Dell, Cisco, Palo Alto, Fortinet, Versa and Z-Scaler. It also boasts a significant and growing presence in the retail market with brands such as Kingfisher (B&Q and Screwfix), Wickes, and Co-op. 
With its 23 enterprise customers, Gyrocom's recurring revenues are growing at over 20%. It supports its customers' digital transformation with secure, automated and simple to manage network and security solutions for the data centre, branch office and cloud.
Comprised of a collective of highly skilled network and security specialists, Gyrocom has extensive networking experience. The company aims to help customers build a rock-solid network foundation that supports their transforming business efficiently and cost-effectively.
To ensure its customers' networks are secure, Gyrocom also ensures its team of security experts support customers as the speed of business increased to ensure security demands are never compromised.
Additionally, the company provide cloud services which mean customers' application can operate across on-premise, private cloud, public and multi-cloud. 
Showcasing Gyrocom's work with ABP Food Group
Showcasing the benefits the company's technology brings to its customers is Gyrocom's work with ABP Food Group, one of Europe's leading food processors.
Gyrocom has to support ABP Food Group as it looked to standardise the wide-area network (WAN) by consolidating 12 incumbent providers into a single network and security solution. The company has to solve this challenge while avoiding production losses from network downtime.
To overcome this challenge, Gyrocom rolled out an SD-WAN solution to their sites and provided an SD-WAN managed service.
As a result, ABP Food Group received increased visibility, resilience, and performance across the network.
"Gyrocom has proven to be the trusted advisor who helped us make sense of SD-WAN and how it supports our ambitious "one network" strategy. Of the various responses received on our WAN tender, Gyrocom stood out with their approach to solution design and their strong team. The proof of concept installation has already delivered tangible benefit to ABP Food Group and we are excited to get started on the full SD-WAN rollout with them," commented John Armstrong, Group IT Director of ABP Food Group.
Gyrocom: adding significant skills to Kerv
As typical organisations aren't staffed to handle all technologies and IT eventualities, as it is not cost-effective, Gyrocom's technical consultants, managed services, and operational support models aim to remove this barrier. The company does this by helping its customers optimise new solutions and integrate them fully within the existing infrastructure.
Gyrocom's technical consultants and managed services allow its clients to drive superior levels of infrastructure efficiency even when the resources do not exist in-house. 
Kerv will utilise Gyrocom's technology and services to add significant skills, experience and customers to the Kerv Group. 
This includes Secure Access Service Edge (SASE), the rapidly emerging cybersecurity solution. Gyrocom will also operate as Kerv's specialist networking and security division.