Intel: Top ten cloud companies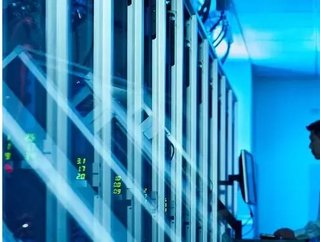 We take a closer look at Intel, an innovative cloud company who claimed the seventh spot in our list of the top ten cloud companies...
 Intel is committed to shaping the future of technology through creating world changing technology that enriches and provides meaning to the lives of every person in the world. 
The company works tirelessly to unleash and utilise the power of data and set the pace for digital revolution. 
Intel uses the cloud to transform business, giving you access to computing, storage and networking resources for your data centre.
An example cloud project is when Intel has collaborated with DigitalOcean to allow the company to develop and deploy a new high CPU "Droplet"
The company has recently extended its partnership with VMWare to virtualise radio access networks for 5G.
The partnership between the two technology giants is a collaboration on an integrated software platform for virtualized radio access networks (RAN) to accelerate the rollout of both existing LTE and future 5G networks.
Intel's cloud insider programme which is an exclusive community that provides information and content specifically curated for the cloud services ecosystem.
Especially during this pandemic, the partner programme is even more of a necessity for technology business professionals. 
The technology giant is committed to creating a better future for the younger generations therefore it has a long-standing commitment to corporate responsibility. Intel sets ambitious goals and makes strategic investments to drive improvements in environmental sustainability, supply chain responsibility, diversity and inclusion, and social impact.
Since 2008, the company's renewable energy supply and renewable energy attribute purchases have totaled approximately 37 billion kWh of green power, enough to power more than 3 million U.S. households for one year,1 including 5.6 billion kWh in 2019.
In a recent, insightful edition of Technology Magazine, we sat down with Intel's Chief Technology Officer (CTO) ,William 'Bill' Giard, to talk about his vision for the company in 2020.
When our sister magazine Business Chief spoke to Intel in August 2019, the company stated that it was moving "from a PC-centric strategy to a data-centric one". 
You can read both reports by clicking the buttons below.