Manufacturing tech leaders making most money in the cloud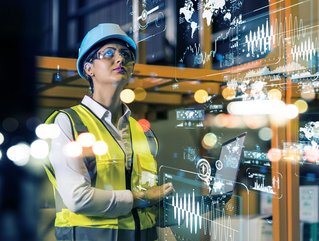 Manufacturing companies are at the vanguard of cloud adoption. But marketing and financial management sectors are gaining ground and attracting investment
The manufacturing sector is leading the enterprise race to cloud adoption, according to a new report which insists cloud-based technologies are the driving force behind digital transformation in Europe.
Technology services and consulting company Wipro released the report Redefining Manufacturing for The Digital Era, which finds the manufacturing industry is leading all other sectors in cloud adoption, with 32% of manufacturers having achieved "cloud leader" status.
The report is based on a survey conducted for Wipro between June and September last year. Respondents included 1,400 executives at companies with annual revenue between US$5-$20bn. The survey included 130 manufacturing companies in Australia, France, Germany, Switzerland, the United Kingdom, and the United States.
To calculate cloud maturity, Wipro examined how companies were performing in terms of cloud progress, the percentage of applications that operate in the cloud, and the number of advanced technologies it uses alongside cloud services. With this criteria, Wipo classified the top 32% of manufacturing respondents as "cloud leaders", the middle 42% as "intermediate users", and the other 27% as "beginners".
"Shifts in the global economy are reshaping the manufacturing industry in Europe," said Srinivasaa HG, Europe Business Head of Integrated Digital Engineering & Application Services (iDEAS) at Wipro. "The pandemic led to a massive uptake in adoption of cloud technologies. Now, as business leaders in Europe face an uncertain economic environment, they are tapping into the power of the cloud to quickly deploy advanced technologies to enhance resiliency across their operations and better manage future risks and supply chain shocks.
"Cloud is increasingly acting as the foundation for business, enabling manufacturers to use artificial intelligence, Internet of Things, data management warehousing and other emerging technologies. Going forward, cloud will be the bedrock upon which the sector will build the smart factory of the future."
But cloud adoption in Europe has not been even, the report explained, with winners emerging in the race to transform – manufacturers leading the way on cloud adoption achieved a return on investment of 42%, compared with 24% for beginners.
Productivity, manufacturing and the cloud
In terms of productivity, 56% of manufacturers reported improved productivity thanks to cloud adoption, according to the report, and 51% of manufacturers reported improved planning and decision-making.
Productivity management has emerged as a key area of focus for improvement as manufacturers gain a more comprehensive overview of supply chains, raw materials, and long-term order management in rapidly evolving business environments.
Respondents also said cloud adoption is making manufacturing more effective, with 79% of European manufacturers indicating it has made quality control more effective and 49% expecting to increase investments in cloud-based quality control.
Product planning and development lends itself to cloud-based workflows, and the most advanced product development teams are also including artificial intelligence to process large datasets.
A leading financial benefit discovered by 58% of leaders is decreased costs, according to the report, and 49% of all European manufacturers said they had benefitted from increased revenue thanks to cloud investments.
The report also offers suggestions to take cloud adoption to the next level. Potential projects include working with partners who can help identify the right cloud architecture and technology to be put to use and to reinvest savings made from cloud adoption into other tech areas including artificial intelligence (AI), data management warehousing, 5G, and edge computing.
Digital twins can also be used to improve and monitor system efficiency and effectiveness without interfering with operations, suggests the report.
"Manufacturers who have adopted cloud expect the technology to expand into every single area of their business within two years," said Wipro's HG. "This is no surprise given that cloud's benefits go beyond increasing competitiveness and productivity. Cloud-enabled businesses can drive increased revenue, enhance reputation, and better manage their carbon footprint. All of this will be incredibly important as we move into Industry 5.0 and create future-proof businesses."
While the manufacturing sector has seen significant improvement, two other sectors are catching up: marketing and distribution was up 21%, and financial management and reporting was up 17%. European manufacturers believe the most significant increases in new investments over the next two years will be in using the cloud for these sectors, the report explained.