Online payments spike raises cybersecurity concerns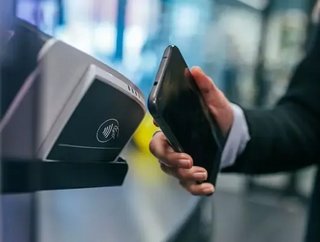 Rise in online payments spurs questions over cybersecurity and privacy issues
As more and more individuals and businesses embrace payments on e-commerce sites, cybersecurity issues are becoming even more critical.
In a Mastercard survey on new payments, conducted across 18 markets globally, a majority of consumers polled said they were considering emerging payment methods such as digital or mobile wallets, QR codes and even cryptocurrencies. 
The organisation's executive VP of products and innovation, Asia Pacific, Sandeep Malhotra, confirmed 90% had tried at least one emerging payment type in the last year. Additionally, out of those, two thirds have actually done it for the first time, but would not have done so had it not been for the pandemic. He added it also found that 60% would prefer to shy away from merchants not offering electronic payments of any kind.
Growing cyber threats
Cybersecurity threats have become an ever-growing concern as more people use online payment methods and have gone hand in hand with a worrying rise in online fraud cases, resulting directly from lockdowns. Mastercard added that one in four consumers have experienced some sort of fraud in the last year and added there had been a 49% increase in cybercrime last year when most people were staying at home.
As a result, the company has taken a number of measures to build consumer confidence when using its credit cards online. It says it is offering 'safe and secure solutions to comfort customers' and adds whether that is using biometrics or different kinds of verification methods which are beyond pins and passwords.
Asian cybercrime rise
In Singapore, the pandemic has caused a significant rise in e-commerce fraud. In the first half of last year the number of scams increased by a whopping 73.9% to 2,089, up from 1,202 in the same period in 2019. Singapore is among the countries in the world with the highest penetration of contactless payments. The country has made changes to its personal data protection act as a result of the rise in cybercrimes and companies will face stiffer penalties for data breaches.
One example is private healthcare provider HMI, the Institute of Health Sciences, which was fined $26,000 for failing to provide adequate security arrangements to protect personal data stored in its server. According to local media, the breach affected more than 110,000 people.