Record number of cyberattacks in UK during pandemic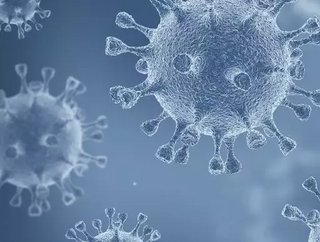 The National Cyber Security Centre reports record number of cybersecurity attacks during Covid-19 crisis, including uptick in ransomware...
The National Cyber Security Centre (NCSC) has defended more than 700 cyberattacks in the past year, up from an annual average of 602, including 200 related to Covid-19.
In its fourth annual review, the agency, part of GCHQ, also noted an increasing threat from ransomware.
The NCSC's support during the pandemic included scanning more than a million NHS IP addresses (which detected 51,000 indicators of compromise) and raising awareness of vaccine research targeting. It also received 2.3 million reports from the public about suspicious emails, resulting in thousands of websites being taken down.
'Our expertise has delivered'
Lindy Cameron, chief executive of the NCSC, said, "This review outlines the breadth of remarkable work delivered by the NCSC in the past year, largely against a backdrop of the shared global crisis of coronavirus.
"From handling hundreds of incidents to protecting our democratic institutions and keeping people safe while working remotely, our expertise has delivered across multiple frontiers.
"This has all been achieved with the fantastic support of government, businesses and citizens and I would urge them to continue contributing to our collective cyber security."
'High levels of malicious state activity'
Jeremy Fleming, director of GCHQ, said, "The world changed in 2020 and so did the balance of threats we are seeing.
"As this review shows, the expertise of the NCSC, as part of GCHQ, has been invaluable in keeping the country safe: enabling us to defend our democracy, counter high levels of malicious state and criminal activity, and protect against those who have tried to exploit the pandemic.
"The years ahead are likely to be just as challenging, but I am confident that in the NCSC we have developed the capabilities, relationships and approaches to keep the UK at the forefront of global cyber security."
'Vectors for espionage'
MP Penny Mordaunt, the paymaster general, said, "The COVID-19 pandemic continues to affect how we live and work. In a year of complex challenges, the NCSC has continued to react to swiftly-evolving cyber threats.
"This Review shows how the NCSC has taken decisive action against malicious actors in the UK and abroad who saw our digital lifelines as vectors for espionage, fraud and ransom attacks.
"It is vital that cyber security remains a priority for government, industry and the public in building UK resilience to a spectrum of risks."