Regional VP UK&I at Dynatrace talks multicloud observability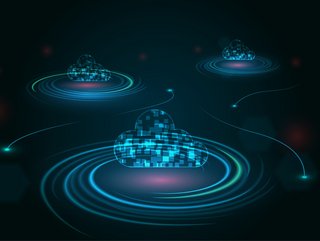 Greg Adams, Regional VP of UK&I at Dynatrace, explains how multicloud observability continues to deliver returns for enterprises
Modern cloud observability enables organisations to get continuous, real-time visibility into their environments to ensure that services are running well. In this Q&A with Greg Adams, regional vice president, UK&I at Dynatrace, he outlines why multicloud observability is so crucial for enterprises today and how he works with them to enable digital transformation.
Can you tell me about Dynatrace?
Dynatrace provides software intelligence to simplify cloud complexity and accelerate digital transformation for the world's largest organisations.
In today's digital world, nearly every organisation is moving to multicloud environments, allowing teams to build new digital services and capabilities faster. This means organisations can adapt to rapidly evolving business needs and continue driving high-quality user experiences.
However, maintaining visibility into these cloud-native environments can be a real challenge because they are dynamic and complex. To better manage these environments and deliver software faster and more securely, cloud observability has become crucial. Organisations need continuous, real-time visibility into their environments to ensure that services are running well.
That's what they get with Dynatrace – which provides automatic and intelligent observability into modern multicloud environments. This gives DevOps teams precise answers about the performance of their applications and underlying infrastructure, the vulnerabilities they contain, and even the front-end experience of their users.
Having these precise insights means DevOps teams can anticipate problems before they occur and impact customer journeys. Additionally, from a security perspective, if any potential vulnerabilities arise within their applications, an organisation's security teams have a head start, so they can find, prioritise, and resolve them based on severity and risk to the business.
What is your role and what are your responsibilities at the company?
My role as regional vice president means I'm responsible for leading our customer-facing teams in Dynatrace UK and Ireland, helping our customers drive successful digital transformation and cloud observability programmes. My team and I understand that organisations can face huge challenges with cloud complexity, so we help them to reduce that complexity with our intelligent observability platform.
How can AI improve multicloud observability and application monitoring?
Multicloud environments have created a scale, dynamism, and frequency of change that surpasses anything in the old data centre world, and is beyond human capacity to manage. Put simply, it's now harder than ever for organisations to monitor and manage their digital service environments. Statistical guesses aren't enough to prevent performance problems falling through the cracks, and the continued reliance on manual processes distracts IT teams from their potential to deliver high-value innovation.
AI is able to overcome these challenges by processing billions of dependencies in real time, based on observability data from across the organisation's technology stack. Deterministic AI not only identifies performance anomalies instantly, but it can also assess their business impact. This helps IT teams to make data-driven decisions about where they prioritise their efforts to improve digital services for users. Over the long term, this helps organisations shift from a reactive firefighting strategy, to a proactive one where they can minimise downtime and deliver better user experiences.
How can AI help automate cloud operations?
The data-driven answers unlocked by combining full-stack observability with AI enables IT teams to automate cloud operations through continuous release validation. This helps developers to improve production reliability through self-healing applications, which roll back to a previous stable version if any changes within the cloud environment have an adverse effect on user experience.
As well as improving the quality of their cloud-native applications, this approach optimises developer experience by making their work less repetitive, more rewarding, and more enjoyable. Dynatrace's Cloud Automation module leverages our platform's observability and AIOps capabilities to enable precisely this, so teams can automate CI/CD, deployment, and release processes in their multicloud environments. Ultimately, that helps them to deliver better software, faster.
What can we expect from Dynatrace in 2022?
Already this year we've made some exciting announcements, many of which came during our annual cloud transformation event, Perform, in February. These included several updates to our platform, such as the launch of software intelligence as code capabilities. We also announced enhancements to our Application Security and Infrastructure Monitoring modules, to extend our observability for serverless architectures. More recently, we've unveiled an extension of our AIOps capabilities for database environments, and there's plenty more on the horizon.
Throughout the rest of the year, Dynatrace will continue to drive innovation that helps our customers deliver better software, faster. We'll continue to develop our AIOps capabilities – which is really what makes us unique – and introduce further enhancements to our core platform modules.