Top Ten Cybersecurity Companies - Absolute Software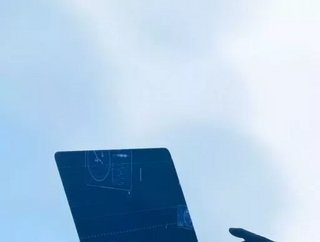 We take a look at Absolute, a leading software company who was featured in our list of the top ten cybersecurity companies...
Business Overview:
Absolute Software Corporation is a Canadian company that specializes in endpoint security and data risk management solutions. The company is headquartered in Vancouver, British Columbia, Canada and Austin, Texas, with regional offices in Reading, UK; and Ho Chi Minh City, Vietnam. Absolute is a publicly-traded company on the Toronto Stock Exchange Absolute was founded in 1993 as a response to the problem of laptop theft and loss. Originally called "LoJack for Laptops" (and later Computrace) its mission was to create a track-and-trace solution that worked no matter what someone might do to the device.
Absolute Visibility:
Get the truth from your devices, apps, and data; view your entire device fleet from a cloud-based dashboard — and trust that you're not missing anything — thanks to Absolute's persistent, self-healing connection. Whenever a user attempts to alter or remove it, Absolute reinstalls itself, guaranteeing crystal-clear visibility. Catch risks before they become incidents, so you keep auditors and your customers happy. Customize reports and alerts to instantly know whenever encryption, anti-malware, or any other mission-critical app is absent or vulnerable. Inventory your hardware and software assets automatically — then quickly generate reports on hardware, software, OS, geolocation, and hundreds of other data points that Absolute already collects for you. Lastly, Maximize the return on your tech investments with reports on device and software usage. Learn which assets are underused, then repurpose or phase them out to cut unnecessary expenses. 
Absolute Control:
With Control, you can freeze lost or stolen devices. Set geofences and timers to automatically trigger these actions whenever a device leaves a safe area or stops calling in. Selectively wipe data from at-risk endpoints. Perform end-of-life device wipes remotely and generate compliance certificates. Get unprecedented control over your endpoint security configurations — and prevent unauthorized changes to them — by remotely managing the supervisor password for supported Lenovo devices.
Absolute Resilience:
With Resilience, you can extend Absolute Persistence to your mission-critical apps, granting them the power to heal and reinstall themselves whenever they're disabled, altered, or uninstalled. Scan your endpoints for sensitive data like financial information, social security numbers, PHI, and intellectual property. Know when it's on an unsecure device, even off-network. Query and remediate your whole device fleet to gather precise contextual insights. Address dark endpoints, ransomware attacks, and other vulnerabilities with automation and custom or pre-built workflows. Let the Absolute Investigations team lead the search for your lost or stolen devices. They'll pair up with local law enforcement to recover your hardware.
Absolute & Allegis Group:
Allegis Group is one of the world's largest privately held staffing companies. Its specialized network of companies includes Aerotek, TEKsystems, Allegis Global Solutions, Aston Carter, Major, Lindsey & Africa, Allegis Partners, MarketSource, EASi, Allegis BN, and Talent2. The company operates more than 500 offices across 50 countries throughout the Americas, Europe, and Asia. Allegis Group works with more than 20,000 clients, 90,000 contractors, and more than 15,000 employees.
As Allegis Group continues its global expansion and engages new contractors in different regions, the number of remote staff has increased. IT has been tasked with putting in place architecture that optimizes productivity for employees working off the corporate network. Allegis Group also needed to address the integrity of its data security with many employee devices containing personally identifiable information. Allegis Group required a comprehensive and streamlined security protocol to ensure the protection of this data on behalf of their business partners and clients.
As part of building a world-class security infrastructure, Allegis Group enlisted Absolute to serve as a critical layer in its overall security posture. "We follow and adhere to a comprehensive security incident response plan through our service desk system," said Jeff Reinsfelder, Infrastructure Distribution Manager at Allegis Group. "In the event of a security incident, a ticket is automatically generated and distributed to key internal stakeholders to assess the potential risk and the need to take action. The Absolute platform is obviously a key part of this security process."
Absolute worked diligently with Allegis Group's IT department to identify where the Absolute platform could deliver greater value in managing and securing the organization's assets. An opportunity was also identified to leverage the Absolute platform to validate the existence of other business critical software applications. "One of the key features we rely on from the Absolute platform is its ability to validate the encryption status on our devices. It serves as a powerful security blanket and gives us great confidence."
For Allegis Group's remote workforce, the company heavily relies on VPN connectivity to optimize employee productivity. When the company experienced challenges verifying the health of the VPN client, Absolute delivered Application Persistence as a means to automatically regenerate the VPN application in the event that the application is uninstalled, inactive, or disabled on any device.