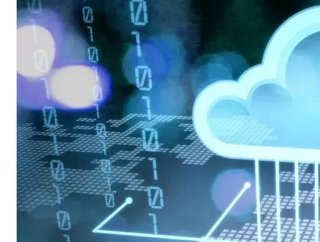 We take a close look at what exactly is meant by cloud computing...
 We have worked with some of the world's largest cloud computing companies but what exactly is meant by that term? Cloud computing, simply put, is the delivery of computing services which includes but is not limited to servers, storage, databases, networking, software, analytics and intelligence. All of this takes place in the cloud which allows for faster innovation, flexible resources and economies of scale. Typically with cloud computing, you only pay for cloud services you use, helping you lower your operating costs, run your infrastructure more efficiently and scale as your business needs change.
Cloud computing has many benefits, the first one being that the majority of cloud computing services are provided as self-service and also on demand, so even vast amounts of computing resources and information can be provisioned in very quickly, even in a couple of minutes, typically with just a few clicks of your mouse, giving businesses a lot of flexibility and taking the pressure off capacity planning.
Lots of cloud providers offer a broad set of policies, technologies and controls that strengthen your security posture overall, helping to protect your data, apps and infrastructure from potential cyber threats. Lastly, cloud computing makes data backup, disaster recovery and business continuity easier and less expensive, saving you time and money along the way. 
There are three types of cloud computing; Public, private and hybrid. Public clouds are owned and operated by third-party cloud service providers, private clouds are cloud computing resources used exclusively by a single business or organisation to meet its exclusive needs. Finally, hybrid clouds combine public and private clouds, which are connected together by technology that allows data and applications to be shared between them.
There are many innovative uses of cloud computing. One example is to create cloud-native applications and quickly build, deploy and scale them. Cloud computing can also be used to store, back up and recover data in a cost-effective way. Lastly, cloud computing allows you to analyse data and unify it across teams, divisions and locations in the cloud.