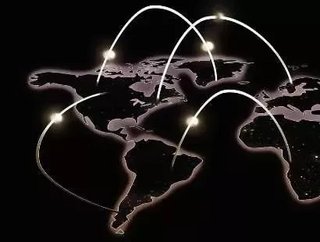 How has Enterprise IT changed the day-to-day operations for organisations...
Enterprise IT stems from the data management strategy of software and hardware, allowing larger organisations to meet their needed requirements, such as: availability, scalability and performance. This process will aid operating systems and quality data management. 
Organisations who are incorporating these processes into their day-to-day operations, are gaining insights into the optimisation of service management; cloud based communications are steadily on the incline and redesigning the technology infrastructure. 
Suddenly finding ourselves on the tipping point of a new era for Enterprise Communications, data integration and software applications are key to pushing us onto the other side of the preserpice. Currently, enterprise cloud companies have exceeded $500 billion in market cap, accelerating to reach $1 trillion in the upcoming years - Bessemer reports. There are 55 private companies currently valued at a minimum of $1 billion, marking a significant difference from the figure of zero, recorded only a decade earlier. Analysing the figures, they fundamentally prove that this detrimental increase in enterprise IT and cloud based services is not a fleeting hype for the private sector, but a long-lasting metamorphosis of the technological world. 
Noting that the shift over the preserpice is looming closer, organisations of all sizes are shifting their data management systems and coming around to incorporate the processes included in enterprise IT. What seemed unfathomable in the last decade, is now not only achievable but exceeding all perceivable limits. Fortune 500 companies are taking advantage of the continued developments in data modeling, and enriching their everyday processes with new technologies. Cloud mainstays such as Workday, Salesforce and ServiceNow are among the most favourably used applications to assist the effectiveness of the organisation. 
Reaching forward into this new age of technology, the need for data quality is forefront. Organisations need to receive full benefits for enterprise IT processes; the need for them to collaborate effectively is crucial, without additional efforts of manually maintaining each. Suitable integration and interoperability is of key importance for the longevity of enterprise communications, to irrevocably maneuver us over the edge, to the otherside of tomorrow's technologies. 
Welcome to the new world.