Will the XaaS economy create 'Netflix for cars'?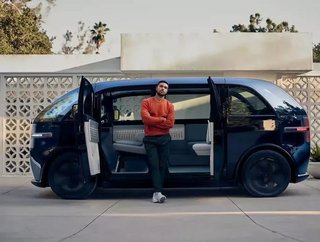 From enterprise cloud computing and cyber security systems to Disney movies and vegan chicken nuggets, the economy has undergone a radical shift over th...
From enterprise cloud computing and cyber security systems to Disney movies and vegan chicken nuggets, the economy has undergone a radical shift over the last few years. The emerging trend of on-demand offerings purchasable over the internet - often as part of an ongoing subscription - is predicted to create a market that exceeds $345bn per year by 2026. 
Just as companies looking to adopt a new cloud architecture or cyber security system are increasingly likely to lease the use of one from AWS, Microsoft, Salesforce - the list goes on - rather than build their own solution from scratch or buy outright something that will require updates and ongoing maintenance. The as-a-service market is as much about purchasing expertise and peace of mind as it is about price, as owning everything from a piece of software to a Volkswagen Jetta is, as my car-driving colleagues assure me, "an inexhaustible void that gobbles up time and money like a collapsing black hole." 
Last year in the UK, the average driver in London spent £595 per month on owning and operating their vehicle. While London is famously more expensive than the rest of the country, in East Anglia - one of the cheapest places to own a car in the country - the average driver spent £437 per month, which represented 24% of their income. In an economy where the minimum wage has drifted further from the rate of inflation for decades, and political (potential) catastrophes like Brexit on the horizon, companies and consumers are welcoming the flexibility and peace of mind that come with an XaaS economy. 
In the same way that the rise of subscription-based streaming services have reshaped the way we listen to enjoy music (in the first quarter of this year, streaming services accounted for 80% of the music industry's revenue) are we on the verge of a new age of mobility-as-a-service? 
"Well, maybe" is the answer, as a number of early-mover vehicle subscription services have struggled to find a foothold between car ownership and the growing micro-mobility market (e-scooters and bicycle rentals that have become commonplace in urban environments that are increasingly hostile to cars) but there are a number of companies hoping that their business models will allow them to stand out enough to find a permanent niche. Gigabit Magazine explores the growing ranks of startups and corporations offering car ownership as a service around the world. 
Big business?
Some of the earliest movers into the car subscription space were those with the scale and, more importantly, cars to do so. In addition to rental companies like Hertz and Enterprise, which offer subscription services in addition to their preexisting rental business options, major automaker Ford launched a subscription service in 2017. Through its subsidiary Canopy, Ford offered variable-term leases for Ford owners in San Francisco, eventually expanding to Los Angeles and Dallas. A total of 3,800 subscribers used Canvas to acquire new Ford vehicles. 
This month, however, it was announced that Ford was leaving the market, only a few short years after entering it. Canopy was sold to Fair - an app based subscription provider with a 45,000 customer base operating in 30 cities - for an undisclosed amount. The fact that Ford so quickly entered and exited what initially would seem to be such a straightforward market (particularly for a company that makes and has access to a huge number of cars) is a clear demonstration that the car-as-a-service space is more complex than it appears. 
"We have had to face the hard reality that despite our efforts, we underestimated the investment and resources that are truly necessary to make our service successful in these complex transportation markets amid a quickly-changing mobility landscape," read a statement from communal short term vehicle company Car2Go released this month. Since 2009, the Mercedes-Benz and BMW-backed company has provided users with hourly car rental services. Now, however, Car2Go (in the process of rebranding to Share Now) is withdrawing its services from Austin, Texas; Calgary, Alberta; Portland, Ore.; and Denver beginning Oct. 31 and Chicago starting Dec. 31.
SEE ALSO: 
Considering the hardships experienced by major automakers like Ford to turn a preexisting vehicle fleet into a profitable business avenue, building a new (electric) vehicle entirely from scratch and introducing it via subscription service to one of the most congested and complex road networks on the planet may seem a little, well, let's say herculean. However, it's exactly what one Los Angeles-based startup is in the process of doing. 
Slated to hit the streets in 2021, Canoo recently unveiled its pioneer model last week. The slightly rotund, bread-box of the future vehicle is electric, has a range of around 250 miles and seats as many people as a large SUV. 
"I would call it a loft on wheels," Ulrich Kranz, the co-founder of Canoo told the Los Angeles Times. "It has the interior space of a large SUV and the footprint of a compact car." Predicted to have an operational lifespan of between 10 and 12 years, which is longer than the majority of electric vehicles, Canoo hopes to spread the initial production costs over a greater span of time. 
Customers will pay a one-time membership fee up front, followed by a monthly charge for unlimited access to Canoo's vehicle. The subscription, which will be "reasonably priced", according to Kranz, will be available in Los Angeles and San Francisco (with an East Coast launch up next) and covers registration, taxes, insurance, maintenance and unlimited mileage.
Based in Munich, Germany, Cluno allows its clients to book out a variety of cars - ranging from the Opel Corsa to high-end Porsches - for a monthly fee. Clients can reportedly book a car online in as little as three minutes, for a fixed, monthly package price that includes everything except fuel. 
Last week, Cluno announced that it had raised around £125mn in debt financing in order to support further growth. 
Nico Polleti, Co-Founder and CEO of Cluno said, "Car subscription has proved to be very successful as a mobility concept and is on the verge of entering the mass market. As an innovation driver in a fast-paced industry, we want to take our business model to the next level as quickly as possible. Our goals are scaling and, in the long run, internationalization. Both the financial resources, as well as the trust of the financial institutions, are a crucial lever."
SelfDrive.ae 
The first of its kind in the United Arab Emirates, SelfDrive.ae's new Microlease subscription service launched in the country today. "A flexible and convenient on demand monthly car subscription service that offers a new alternative to owning or leasing a car with option to switch cars every month as per his (or her) requirement with no long term commitments," Microlease is predicted to tap into the growing desire for flexibility being expressed by millennials in the UAE. 
The company reportedly partners with car manufacturers, dealer networks and leasing companies to offer a range of from economy, to mid size Saloons, compact SUVs, MUVs and 4x4 SUVs.
Soham Shah, Founder & Director, SelfDrive.ae, said "Microlease is one of our custom designed product for the region that would offer unprecedented flexibility to customers for on demand monthly car subscription starting from 1 month going up to 36 months with monthly rates starting from $271 per month. This subscription is open to all and can join by making the first reservation online on our website or mobile interface or just by giving us a call. Microlease is a game changer for the automotive Industry and is the future of on demand car leasing for the millennials." 
Yes, he did just refer to SelfDrive.ae's customer base as "the millennials", but otherwise it's a pretty interesting idea.