Zscaler: Leveraging zero trust for cloud connectivity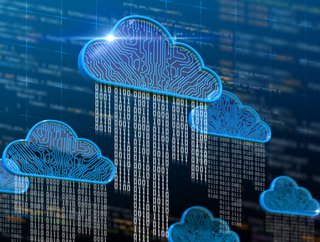 We take a look at Zscaler, the company helping IT move away from network infrastructure to the cloud using the principles of zero trust
As organisations try to securely transform their networks and applications for a mobile and cloud first world, Zscaler is helping customers every step of their journey.
Using zero trust principles, Zscaler helps IT move away from legacy network infrastructure to achieve modern workplace enablement, infrastructure modernisation, and security transformation.
Its flagship services, Zscaler Internet Access and Zscaler Private Access, create secure connections between users and applications, regardless of device, location, or network. The Zscaler Zero Trust Exchange protects thousands of customers from cyberattacks and data loss by securely connecting users, devices, and applications in any location.
Used in more than 185 countries, Zscaler operates the world's largest cloud security platform, protecting thousands of enterprises and government agencies from cyberattacks and data loss. Distributed across more than 150 data centres globally, the SSE-based Zero Trust Exchange is the world's largest in-line cloud security platform, according to the company.
Securing the cloud
Today, enterprises are forced to implement and manage dozens of point security tools to achieve complete security coverage. Due to the dynamic nature of the cloud, security risks are made up of a combination of several complex issues that are interconnected across multiple layers. To address them, security teams need a consolidated platform that prioritizes risk across all their cloud environments.
Zscaler recently announced its new Posture Control solution, designed to give organisations unified Cloud-Native Application Protection Platform (CNAPP) functionality tailor-made to secure cloud workloads. Integrated into the Zscaler Zero Trust Exchange, the Posture Control solution enables DevOps and security teams to efficiently prioritise and remediate risks in cloud-native applications earlier in the development lifecycle.
"The cybersecurity landscape continues to evolve as more applications reside across multi-cloud footprints, making it more difficult than ever for security, IT, and DevOps teams to keep up with new types of attacks and efficiently prioritise and then remediate cloud risks. Unlike point cloud security tools, which lack context and overburden operators with alerts while missing the full picture, Zscaler's new Posture Control solution correlates signals across several cloud security disciplines to identify and prioritize real risk drivers and high priority security incidents. Also, by extending security directly into developer workflows, infosec teams can collaborate more effectively with DevOps teams to proactively secure applications earlier in the development lifecycle," said Amit Sinha, President, Zscaler.
Using Zero Trust principles for infrastructure modernisation
Dr. Ken Urquhart, Global Vice-President of 5G at Zscaler, took part in a panel discussion - AI & Machine learning in Cyber Security at Bizclik Media Group's recent event, TECH LIVE London. He was joined by Renata Spinks who currently serves as the Assistant IT Director/Deputy CIO of Information, Command, Control, Communications, and Computers (IC4) at Headquarters Marine Corps.
Urquhart holds three degrees in Physics and executive roles at Sun Microsystems, IBM, and Microsoft. Prior to joining Zscaler, he consulted with Fortune 2000 companies on 5G, AI, and cyber security.
He also shared a presentation entitled Adoption risks in 5G and RAN, which explored how artificial intelligence (AI) and machine learning (ML) hold the promise of enabling high efficiency 5G and RAN networks without the need for custom chips and hardware.