5 nations: the race to build 6G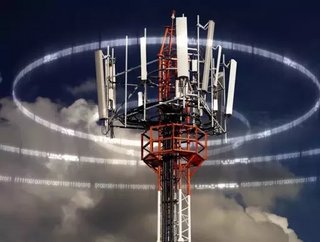 5G may be in its infancy, but five territories have already started researching 6G. Here's a look at their progress...
5G is a remarkable technology, but there's as much chance it will be remembered for firing the starting pistol into a global arms race to 'own' new technologies. Geopolitical rifts have seen some countries strip Chinese-made equipment from their 5G networks. And the next battle – to build 6G – has already begun. Here are the five nations and blocs leading the charge.
6G – China
China started research into 6G in 2018 and plans to launch it around 2029. In late 2020, it launched a satellite to test terahertz signal transmission. Huawei and ZTE are involved, the latter working with China Unicorn. According to the Sydney Morning Herald, the Chinese government has invited Australia to talks, insisting it will be the leader in 6G "like it or not". That's fighting talk.
6G – USA
Determined not to be caught on the back foot in this round, the US also started 6G research in 2018 with the Federal Communications Commission (FCC) opening up higher frequency spectrum for experimental use. A Next G Alliance was started in 2020, with companies on board including Apple, AT&T and Google.
6G – South Korea
Although South Korea started research later than China or the US, it is bullish about launch plans, citing 2026 as a 'go' date for 6G technology, three years before China. As with the US, Korea's finest technologists have formed a development partnership. LG, Samsung and SK Telecom are all in the mix. The nation is investing $11.7 billion into developing a digital economy that includes 6G.
6G – Japan
Slightly later out of the blocks, Japan started researching 6G in 2020 but intends to launch the next-gen mobile data tech by 2030. As with South Korea, the government is putting in a $9.6 billion development pot (that covers other technologies including 6G). Sony, NTT and Intel are fighting in Japan's corner.
6G – the EU
The EU's 6G programme is less joined up that individual nation states, with Finland's Nokia heading the official research into Hexa-X 6G in 2020. The University of Oulu, also in Finland, is devoting $300 million to the 6G programme. Meanwhile, in Germany a Next Generation Mobile Networks Alliance launched a 6G research project in 2020. Government cash has also been promised. Outside the EU, but within Europe, the University of Surrey (UK) launched a 6G Innovation Centre in 2020 while Russia's Skolkovo Institute of Science and Technology has announced that it has created a device that could help develop 6G system components.
Source: Bloomberg