AWS releases Glue DataBrew data preparation tool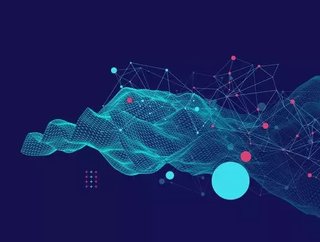 Amazon Web Services (AWS) claims its Glue DataBrew software can clean and normalise data up to 80 per cent faster than traditional approaches...
Amazon Web Services (AWS) has put its Glue DataBrew data preparation tool on to the open market.
The visual no-code data normalisation tool builds on the success of AWS Glue, which data engineers have been using to create, run and monitor ETL (Extract Transform and Load) jobs. DataBrew adds the ability to transform data exploration.
AWS Glue DataBrew has more than 250 preset data transformations built into automate data preparation tasks such as filtering anomalies, format standards and invalid values. Once normalised, the data can be used with AWS or third-party analytics and machine learning software.
Raju Gulabani, VP of database and analytics, AWS, said, "AWS customers are using data for analytics and machine learning at an unprecedented pace. However, these customers regularly tell us that their teams spend too much time on the undifferentiated, repetitive, and mundane tasks associated with data preparation. Customers love the scalability and flexibility of code-based data preparation services like AWS Glue, but they could also benefit from allowing business users, data analysts, and data scientists to visually explore and experiment with data independently, without writing code. AWS Glue DataBrew features an easy-to-use visual interface that helps data analysts and data scientists of all technical levels understand, combine, clean, and transform data."
AWS Glue DataBrew is available in the US, EU and APAC with other regions to follow.
Case studies
NTT DOCOMO
 "Our analysts profile and query various kinds of structured and unstructured data in order to better understand usage patterns. AWS Glue DataBrew provides a visual interface that enables both our technical and non-technical users to analyse data quickly and easily. Its advanced data profiling capability helps us better understand our data and monitor the data quality. AWS Glue DataBrew and other AWS analytics services have allowed us to streamline our workflow and increase productivity."
Takashi Ito, general manager of marketing platform planning department
BP
"A data lake is a critical part of our analytics strategy. One of the challenges we face is not being able to easily explore data before ingestion into our data lake. AWS Glue DataBrew has sophisticated data profiling functionality and a rich set of built-in transformations. This enables our data engineers to easily explore new datasets in a visual interface and make modifications in order to optimize ingestion and allow analysts to shape the data for their analytics solutions. We see AWS Glue DataBrew as a way to help us better manage our data platform and improve efficiencies in our data pipelines."
John Maio, director, data and analytics platforms architecture
INVISTA
"Data is critical to optimising our manufacturing processes. One of the challenges we face is ensuring we have a clean data lake that can serve as the source of truth for our analytics and machine learning applications. The data ingested into our data lake often contains duplicate values, incorrect formatting and other imperfections that make it difficult to use in its raw form. Amazon AWS Glue DataBrew will allow our data analysts to visually inspect large data sets, clean and enrich data, and perform advanced transformations. AWS Glue DataBrew will empower our analysts and data scientists to perform advanced data engineering activities, giving them the freedom to explore their data and decreasing the time to derive new insights."
Tanner Gonzalez, analytics and cloud leader