CIO Comment: Seizing digital opportunities in manufacturing and services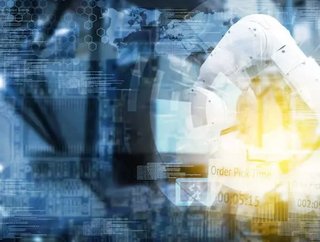 I once explained to my then 10-year-old son that in the 80's, passengers waited in queues for several hours to buy train reservations from Mumbai to H...
I once explained to my then 10-year-old son that in the 80's, passengers waited in queues for several hours to buy train reservations from Mumbai to Hyderabad. It was a manual system long overdue for automation, even for its time. Having grown accustomed to spending his allowance online with a click of a button, he responded, 'Dad, you must have been born in the Stone Age'. Perhaps, in this case, a slow-moving government bureaucracy was to blame, but the idea that private companies always optimally harness new technologies is far from the truth.
Fast forward 14 years, and I still see large global enterprises sifting through file cabinets to provide hard copies of invoices and service reports to customers which they could instead easily post through online access. We expect-motivated enterprises to be at the forefront of automation and innovation, and yet I am always surprised by the plethora of straightforward technological opportunities that go untapped.
Polls show that manufacturing and field-service industries are lagging behind in the pursuit of digital transformation, and from experience this has been my impression as well. As I identify in the next section, companies in these industries actually have several low-hanging opportunities for technological innovation. This suggests that perhaps leadership is either unaware of such opportunities or does not fully appreciate the ROI from technological innovation.
I suspect the leaders at some of these firms mistakenly see technological investments as a necessary cost induced by the competition. As a result, companies with large market shares, which are often best equipped to be at the forefront of technological innovation, will sometimes wait and react to quickly changing industry standards rather than strive to set them. There is also a sentiment that the pursuit of creating new disruptive technologies is strictly the domain of start-ups. I have heard some business executives in these industries express that if a need arises, they could buy technologies from a start-up or simply buy the start-up. These outside options, however, are becoming increasingly more expensive.
In addition to upward trending direct costs, late adopters risk incurring a loss in market share, whether temporary or permanent, to firms which successfully implemented technologies that enhance customer experience. On the other hand, companies that proactively seek out opportunities to adopt new technologies can win a significant edge over competitors.
There is a lot to learn from the degree of success legacy enterprises of the likes of GE and Babolat have achieved by wrapping digital services around their traditional products. Babolat, for example, developed unique connected tennis racquets that provide real time analytics to help players learn more about their strokes. The innovation won industry awards and helped propel Babolat's brand recognition among professional players, whose endorsements are important for sales.
Opportunities for Digital Innovation
Consumer Intelligence
Complex distribution channels often leave gaps in customer intelligence. Most manufacturers and especially those that heavily use distributors have little knowledge of where their products went and how they are being used once the product leaves their inventory. These companies will certainly hear from their end customers when there are quality issues with the products they have made. Not only are there additional costs in fixing the quality issues, but they could cause customer attrition and hence loss of revenue when such quality issues result in producing scrap and causing interruption to their customer production lines. This problem is further accentuated for companies with a commodity portfolio of products.
Every business executive I have spoken with has acknowledged the value in knowing their end customer and learning about the usage of their products. Such intelligence can be ultimately used to solve problems and or provide answers to key questions that businesses are trying to solve. Cost effective technologies can now enable these companies to partner with their customers, stay connected, collect and interpret vast amount of data in real time. Organizations can use the insights from this data analysis to predict product quality, be proactive in taking necessary measures for quality correction, and accelerate product development and launch. It is an opportunity to deliver a rich customer experience and increased value. Also, the connectivity and view into the customer ecosystem provides additional business opportunities that were not possible before.
Enhanced Service Offerings
I once had a conversation with the head of a large life safety organization about the prospect of building a proactive service delivery model. Many applications, from internet browsers to iPhone apps, request users for permission to send data remotely so that developers can gain first-hand insights into the user experience, as well as to troubleshoot issues quickly and so on. But such proactive service models have also become incorporated into some physical goods. I recounted for her how my computer hardware vendor once reached out to me to replace parts when they remotely detected a potential failure.
The executive I was speaking with, however, believed that unlike in electronics or computer software, competitors in her industry were a long way from producing digitally connected life safety products. As a result, she did not consider innovation on this front as a pressing action item.
Companies that enjoy significant market power are sometimes tempted to take the stance of not fixing what isn't broken. But as the story of how Blockbuster sealed its fate by ignoring the opportunity of online movie rentals shows, such a position is ultimately untenable.
It used to be the case that the concept of sensors to stay connected and collect data in real time were limited to heavy engineering products like computers, automobiles, power generators, etc. But in recent years, embedded sensor technology has become very cheap, reliable and secure, and is fit for use in a wider range of products. There is an obvious opportunity for companies that install and service their products at customer sites.
Consider producers of building sprinklers and fire safety systems. Fire safety codes in every state require inspection and certification that these systems would work as expected in the event of a fire. As one can verify in their own workplace, most sprinkler and fire detection devices are not remotely connected, and as such, companies employ armies of inspectors to test them on site. Not only is this a huge operational cost but, in many cases, companies deal with overdue preventative maintenances, causing customer attrition and revenue leakage.
Producing smart fire safety devices would cut through these costs. And given the state of the industry and the benefits such technologies bring in terms of customer satisfaction, becoming one of the first companies to make the switch could be essential for establishing market power. As it stands, around 40% to 50% of the install base is handled by local service providers, so seeking out such opportunities for differentiation should be a priority for larger producers. Building remote servicing capabilities essentially raises an invisible fence that prevents outsiders from servicing the producing firm's product. Given the availability of sensor technology at inexpensive cost, the case for making the switch is overwhelmingly strong.
Leveraging Emerging Technologies
Virtual reality: I am aware of the challenge for field service organizations of not having enough experienced technicians to achieve first-call fix rate improvement. However, with Virtual Reality technology, organizations should now be able to consult a pool of experts, wherever they may be, to overcome this challenge. The same is true for plant engineering.
Predictive Maintenance Technology: Maximizing asset utilization, especially heavy capital-intensive manufacturing plants, to reduce production costs is the aspiration of every COO. Yet many plants today still use preventative maintenance (PMA) methodology to minimize unpredictable machine failures. Many are struggling to keep up with their PMA schedules. Now is the time to leverage Internet of Things (IoT) and Business-Intelligence (BI) capabilities and migrate to predictive maintenance. Companies that have made the switch have seen a dramatic drop in unplanned production outages.
Artificial intelligence(AI): Business Intelligence is a significant value delivery capability, as it provides insights on hidden opportunities for value generation. While many organizations did not invest enough to build these capabilities (most enterprises use their data warehouse for operational reporting), those few that have invested did not get enough value due to an insufficiently analytical mindset in the organization. AI and machine learning seem to be solving this challenge. Automatically identifying those opportunities and driving actions systematically is the future.
The digital makeover of products also enables receiving alerts and collecting useful information. The combination of alerts and analytics make connecting equipment for superior service an easy choice for companies to make. Of course, there are challenges like retrofitting the install base, especially when a high percentage is aging equipment.
Role of Leadership
Considering that a digital transformation implies a different operating model, change management efforts should not be underestimated.
Top management needs to drive the creation of digital strategy and organizational alignment. CEOs are hiring digital transformation leaders to push these efforts in collaboration with the rest of the senior leadership team. Such leaders need to be both business and technology savvy: CIOs who have achieved a high degree of business IT alignment and thus have created a culture of technology innovation for generating business value are ideal candidates for such roles. They would be well suited to prepare the technology ecosystem of the organization to overcome challenges like fragmentation, data quality, and inflexible legacy platforms.
However, in organizations where IT is still a reactive function, or IT management is predominantly focused on operations and/or just on IT operating cost reductions, company readiness for digital pursuits needs to be closely evaluated.
In my view, it is time for every company in these industries to take this strategy seriously and set the required focus to begin the journey. It can even start small. Beginning to prove out some of the concepts can be helpful in garnering the support needed to scale. The payoff in the long run and the advantages against competition will ensure sustainability and growth.
Sarma Malladi is a leading Philadelphia, US-based CIO passionate about leveraging technologies to build strategic business value. Much of his industry experience has been in manufacturing, field services and consulting. His opinions in this article are his own and do not necessarily reflect the views of his current and or previous employers.