Confluent and Microsoft to help migrate data to the cloud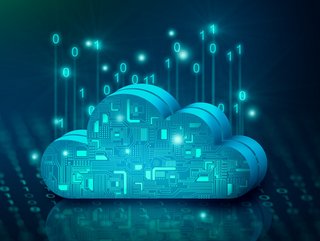 A multi-year partnership between Confluent and Microsoft aims to help organisations migrate data to Microsoft Azure faster to build real-time innovations
Data streaming platform, Confluent has announced a new strategic partnership agreement with Microsoft.
Through the partnership, there will be investments across technology integrations, solution development, and go-to-market activities. Together Confluent and Microsoft aim to reduce the burden of managing data streams in Azure and speed up real-time application development in the cloud.
"COVID-driven disruption has drastically accelerated timelines for delivering end-to-end digital experiences and real-time operations," said Erica Schultz, President of Field Operations, Confluent. "We are extremely dedicated to ensuring our customers can innovate fast in the cloud, and have deepened our partnership with Microsoft to support businesses at this critical time in their transformation."
Realising the power of clod-native data streaming
Streaming data is the continuous flow of data generated by various sources. By using stream processing technology, data streams can be processed, stored, analysed, and acted upon as it's generated in real-time. Some real-life examples of streaming data include use cases in every industry, including real-time stock trades, up-to-the-minute retail inventory management, social media feeds, multiplayer game interactions, and ride-sharing apps.
"Streaming data in the cloud is the foundation of next-generation customer experiences and business operations," said Judson Althoff, Executive Vice President and Chief Commercial Officer, Microsoft. "Through Microsoft and Confluent's expanded relationship, more organisations will be able to fully realise the power of cloud-native data streaming and benefit from faster development of modern applications with easier access to real-time data in the cloud."
Helping customers on their digital transformation journey
Since the start of their strategic alliance, Confluent and Microsoft have built tighter integrations, extended Confluent's managed cloud connectors across Azure services and supported customers' business-level initiatives.
"Cloud-powered innovation is driving the future of Walgreens Boots Alliance from every touchpoint," said Yaël Gomez, Vice President, Global IT, Integration and Intelligent Automation, Walgreens Boots Alliance. "Confluent and Microsoft Azure are core to the modern technology stack that underpins our digital transformation programmes. With real-time data streams in the cloud, we have the performance, scalability and reliability to ensure today's most essential items get to customers the way they choose."