CoreStack: AI-powered Multi-Cloud Governance at Scale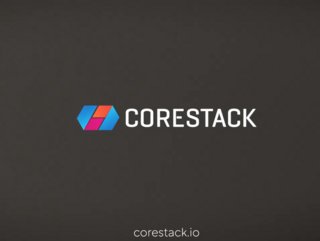 Ezhilarasan Natarajan CoreStack's Chief Executive Officer on the power of the Cloud
When looking to innovate faster and make the most of the resources, large organizations use CoreStack, a Software-as-a-Service (SaaS) platform, that provides the utmost simplicity and flexibility in multi-cloud governance. Unlike other solutions, CoreStack allows full visibility of cloud infrastructure across the major cloud providers (AWS, Azure, Google, Oracle), providing the best opportunity to proactively manage cloud costs, security risks, compliance needs, and operational complexities. With a customer base of over 300 enterprise clients and a network of strategic partners, CoreStack serves mid-to-large organizations across many industries such as healthcare, financial, media, gaming, and retail. CoreStack helps its customers cut costs, make operations more efficient, and ensure 100% compliance with standards such as ISO, FedRAMP, NIST, HIPAA, PCI-DSS, Azure CIS, AWS CIS, and AWS Well-Architected Framework.
"Executives today are looking for ways to optimize their business model, build a culture of cost accountability across the organization, boost visibility into security issues, and maximize compliance with industry and regulatory standards," said CoreStack's Chief Executive Officer, Ezhilarasan Natarajan.
Unleashing the Power of Cloud
CoreStack was founded in 2016 with the mission to helping companies unleash the power of the cloud through continuous and autonomous cloud governance at scale. "CoreStack's philosophy follows a proactive governance-first approach, with simplicity at the forefront of everything we do. We work with regulated industry customers from healthcare, financial services, manufacturing, retail, telecommunications, technology, government, and education, all of whom are focused on getting the most out of FinOps, SecOps, and CloudOps. It is our mission to make each of our customers more fiscally and operationally efficient and secure," said Natarajan.
As a SaaS platform provider, CoreStack offers a broad service from applications of shared, browser-based products for clients to manage their services to white labeling of complete solutions, allowing customers to leverage their partner ecosystems. "We've created the partner ecosystem between these two extremes of somebody who's just a SaaS user to customizing and creating tailored experiences for the enterprise they serve," Natarajan said.
Partner-first for Customer Success
"We have tiers of partnerships starting from cloud vendors, including Microsoft, AWS, Google, Oracle, to MSPs/SIs/Resellers to Global Systems Integrators," Natarajan explained. "CoreStack is the only platform that provides a single pane of glass for cloud operations, financial operations and security operations."
The company has identified the importance of partnerships in developing the customer experience, and its strategic partnership with Virtusa has allowed CoreStack to fill a gap in the market.
"Partners are critical to be able to create an impact for customers," Natarajan said. "Our partner ecosystem is the cornerstone of our success."
Focusing on digital transformation and cloud adoption for its customers, Virtusa was looking for a solution that could help them be more efficient at driving customer satisfaction, lowering operating costs, and providing best-in-class service. Virtusa became one of CoreStack's premier partners and leverages the CoreStack platform to flawlessly execute cost management and optimization (FinOps), security and compliance (SecOps), and automation and governance (CloudOps).
Today, CoreStack is helping enterprises govern over $1 billion in cloud consumption annually. The company is backed by the world's leading global venture investors and strategic advisors, including Microsoft's ex-CIO and Wipro's ex-CEO. Gartner recognized CoreStack in the 2021 Market Guide for Cloud Management Platforms and the Cloud Management Platforms Magic Quadrant 2020. IDC recognized CoreStack as the 2020 Innovator in Cloud Management Solutions. CoreStack is a recent recipient of the 2021 Gold Stevie American Business Awards in Cloud Infrastructure, 2021 Stratus Award as Cloud Disruptor, and 2021 Globee Gold Winner as the Most Innovative Company in IT Cloud/SaaS. In addition, CoreStack won the 2021 Best New Products American Business Award in Cloud Governance and Golden Bridge Awards for Cloud Computing/SaaS Innovation. The Company is a three-time TiE50 Winner and a Emerge 50 League-10 NASSCOM award recipient in Enterprise Software. CoreStack is a Google Cloud Build Partner, Microsoft Azure Gold & Co-Sell Partner, and Amazon AWS Advanced Technology Competency Partner. For more information, visit www.corestack.io
Read the full story HERE.