Data analytics and the future of AI – an insight from Talend's Ciaran Dynes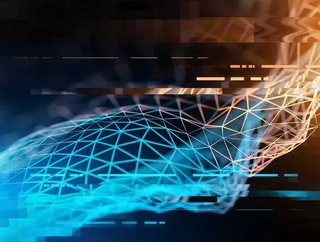 Data analytics is big business. Recent analysis by Market Research Future has estimated that the data analytics market is currently flourishing with a c...
Data analytics is big business. Recent analysis by Market Research Future has estimated that the data analytics market is currently flourishing with a compound annual growth rate of 31%, mainly due to the high adoption rate of technology and a growing competitiveness in the market when it comes to gaining insights.
Ciaran Dynes is software integration company Talend's SVP of Product, leading global product management, managing products from cradle to maturity, justifying and negotiating new product development investments as well as company acquisitions. Dynes was heavily involved in the company's recent acquisition of Restlet, specialists in cloud-based API design and testing.
As a result of his work, Dynes has been involved with integration software for many years. He says: "Data has found integration to be the thing that makes it useful, so I have been fortunate to start my career in integration software, which has led me to a career in data."
With that in mind, we asked Dynes for his insight on various aspects of data analytics…
How important a role does data analytics play for companies, especially tech companies, in this day and age?
Ciaran Dynes: Data analytics is so important for modern organisations. You need only look at data-driven tech giants such as Facebook, Google and Uber, with their exponential growth and market dominance, to see the opportunity that effectively collecting, harnessing and analysing data offers. If companies do not fully tap into the potential of the data they hold, they will find themselves missing out on valuable competitive insights that help them gain more market share or increase profits and productivity.
See also:
How important is it to strategise properly when it comes to data and cloud analytics?
Results are everything these days, so pick something and drive to that result. Your strategy has to be about ruthlessly getting to a result. How you get there should accept that you will need to change your infrastructure as new projects arise.
When integrating any type of data analytics programme, be it in the cloud or otherwise, it is imperative that a plan and strategy is laid out.
Preparation is key to a good data analytics programme. According to research firm Gartner, analytics users spend the majority of their time either preparing data or waiting for it to be prepared. This demonstrates a crucial element of the data processing function – data quality.
The insights gleaned from an analytics task are only as good as the data that goes into it. Therefore, a data analytics strategy must define the objective of the analytics programme and identify the data to be used. This includes assessing its quality and how this can be improved, integrating that data if it is being gathered from a variety of sources, and then feeding into the analytics function.
Without an effective strategy, the insights could be misleading and of limited value to the wider business.
If you were to pick out a few key trends or developments you expect to see in the data analytics and cloud space over the next year or so, what would they be?
One area I think that we will see move away from the chatter and hype towards real, viable, profit-making deployments is AI.
A recent Forrester research report predicted that enterprises this year will finally start to tap into the real value of AI as they understand the complexity of the planning, deployment and management of the technology. This is starting to happen because the key tenets of enabling AI and real-time analytics – giving employees the ability to access data whenever and wherever they need it – is now a reality.
With more data in the cloud than ever before, the adoption of cloud-based data management has led to an increase in the deployment of self-service, cloud-based data access, data preparation and data integration in an environment that enables businesses to unlock the power of the data.
As AI matures further, we will see it being used to unleash the value of unstructured, text-based data – a format that has challenged data analysts and businesses over the years. Considering the huge amount of unstructured data out there, the doors that AI-based analytics open could make 2018 a really exciting year in this space.
Could the current trends lead to the space having more and more third-party insight providers?
As the need to harness data and the ability to manage and analyse complex data sources in the cloud grow, we will see an increase in third-party insight providers that are specialists in analysis of datasets.
What movements do you expect to see in the machine learning and AI space, and how will this affect data and cloud analytics?
2018 is the year when AI graduates from the hype and starts to find its feet in real deployments. The impact that this will have on data and cloud analytics is that we will see more unstructured data sources become viable to data scientists in conducting data analysis. In turn, this will create growth in the cloud-based analytics market as businesses look to the cloud for cost-effective ways of tapping into these new technologies and analytics capabilities.
Do you expect to see the emergence, somewhat, of end-to-end cloud analytics?
As more and more businesses are looking to the cloud for a whole range of IT and data needs, it would not surprise me to see growth in the end-to-end cloud-based analytics market this year.
Ultimately, we need to remove as much friction in how users can combine existing and new datasets together. An end-to-end cloud-based analytics solution is perfect for those organisations needing to integrate disparate data in different formats that have differing storage and processing requirements.
As the Internet of Things becomes more ubiquitous and data creation and collection grows, data analysis in the cloud will be the only way that businesses will be able to keep up with the exponential growth of their data.