Digital Realty's six steps to digital transformation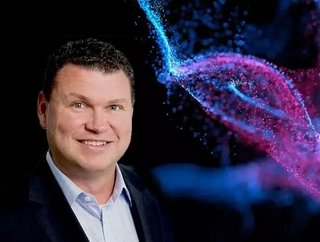 Chris Sharp, CTO at Global Data Centre Powerhouse Digital Realty explains his predictions for 2020. Digital Realty, whichtoday, collected the'World...
Chris Sharp, CTO at Global Data Centre Powerhouse Digital Realty explains his predictions for 2020.
Digital Realty, which today, collected the 'World's Largest Colocation Brand' title as it completed an $8.4bn acquisition of InterXion, has shared the six steps to business and digital transformation, we summarise these below.
1. Data Gravity will be the hidden barrier to digital transformation
As data is generated at an unprecedented rate, businesses are struggling to collate data from multiple sources and locations. Such 'data gravity' prevents digital transformation - the solution can be found in moving applications closer to sources of data, rather than the other way around.
2. Companies will look to their supply chains to drive sustainability
With the recent Australian wildfires and the surge in climate change activism, individuals and enterprises are understanding the importance of sustainability and sustainability initiatives are finally being taken up by businesses as the devastating effects of climate change become apparent and younger generations filter into the workforce. Gains remain to be made, with the supply chain coming into particular focus as an area with potential sustainability wins. For data centres, that means investing in renewable energy sources to attract customers.
3. IT strategies will shift toward creating centres of data within proximity to the edge
As cloud adoption rapidly grows, the edge is becoming increasingly vital, though a gap remains between it and the places data is located. Consequently, IT architecture will change, bringing data sources in closer proximity to the edge and consequently the end user. In the next few months, we will see enterprises start to make bigger investments in shrinking the distance between computing resources and the edge to improve scalability, efficiency and cost savings. 
SEE ALSO:
4. Physical and cyber will converge to safeguard data centres
Physical security has long been a mainstay in data centre security strategies. As businesses move their data off-premises, security in both a physical and a cyber sense will become paramount. While traditionally thought of as different areas, technology such as AI and machine learning is increasingly narrowing their goals to a single strategy. In 2020 and beyond, data centres will begin to see physical and cybersecurity converge as advanced technologies like AI and machine learning are deployed to pinpoint abnormalities in both physical and cybersecurity and bolster remediation processes.
5. The edge will be a catalyst for the next big shift in technology
With 5G and other network technologies rapidly approaching in the rearview mirror, new possibilities for enterprise are opening up in edge computing. The long-standing practice of centralising technology architecture will be replaced by distributed edge assets closer to the places where they are needed. Digital Realty predicts that the edge will become a significant catalyst for one of the biggest technology shifts of the decade, enabling AI, robotics, self-driving cars and other emerging technologies to reshape businesses.
6. Global organisations will shift their focus to offer solutions that are tailored to individual business needs
The digital economy has transformed how enterprises create and deliver value for their customers. The technological revolution of digitalisation has bred an enormously diverse technology economy and consequently altered the expectations of customers. Meeting their expectations will increasingly require the assistance of emerging technologies such as AI.