Google is facing a €1bn fine from the EU over market dominance claims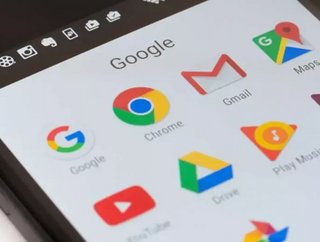 Google is facing a potential fine of€1bn from the European Union after a seven-year investigation over alleged abuse of its market dominance. EU offi...
Google is facing a potential fine of €1bn from the European Union after a seven-year investigation over alleged abuse of its market dominance. 
EU officials are likely to announce in the coming weeks that the investigation has found evidence that Google has been altering and manipulating its own search engine to promote the Google Shopping service, which was initially launched as Froogle back in 2002 before a rebrand in 2012.
Kent Walker, Google's general counsel, has said numerous times that the EU lacks evidence of any wrongdoing and that the company is likely to appeal the decision.
Intel currently holds the title for the biggest fine for anticompetitive behavior, with a €1bn sanction handed down in 2009 after they moved to block AMD chips from entering the market with various deals and rebates for those who bought chips from Intel.
Google, founded in 1998 by Larry Page and Sergey Brin, also faces an EU sanction regarding its restrictions on Android manufacturers, which included "implementing a strategy on mobile devices to preserve and strengthen its dominance in general internet search," according to the European Commission.
These practices mean that Google is the pre-installed browser engine on all Android devices, whilst also "stifling competition" as they hold more than 90% of mobile market shares in the European Economic Area. 
The Commission also alleged that Google has incentivized manufacturers on the condition that they make Google the exclusive search engine for their Android device. 
Android's operating system is open-source which means that anyone can edit and modify it,  which is known as a "fork." However, if the operator wants to use Google on its device, they have to enter an Anti-fragmentation Agreement which effectively states that the company cannot sell devices that run on Android forks.
The agreement, as well as Google's incentives program to manufacturers, is reportedly in breach of Article 102 of the Treaty on Functioning of the European Union, which "prohibits the abuse of a dominant position which may affect trade and prevent or restrict competition."
Mr. Walker has also rebutted these claims in a blog post, claiming that Android "hasn't hurt competition, it's expanded it," whilst arguing that Google's various agreements are necessary to avoid platform fragmentation. 
27/06 Update: Google has been fined a record-breaking $2.7bn for its market dominance relating to its search engine promoting its own shopping service.