How Dell Technologies is striving for king status in the server market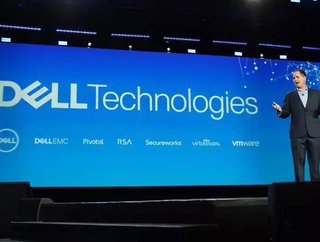 Amidst the flurry of Dell Technologies World, Ravi Pendekanti and Ajoy Philip remain bullish about Dell Technologies' future in the server space Wit...
Amidst the flurry of Dell Technologies World,

Ravi Pendekanti and Ajoy Philip remain bullish about Dell Technologies' future in the server space
With disruptive product launches, surprising partnerships and even a discussion with will.i.am, Dell Technologies World did not disappoint. Over 15,000 tech gurus gathered in Las Vegas for this years' event, hoping to gain a glimpse of some of the up-and-coming products, solutions and strategies that are driving transformation at the edge, the core and the cloud. Amidst the buzz of the conference, CEO Michael Dell and his team made their claim on the hybrid cloud market, unveiling Dell Technologies Cloud, as they launched the company's Unified Workspace platform in a bid to radically change the way people work.
SEE ALSO:
Unsurprisingly though, one of the prevailing messages of the event was that data is everywhere. Indeed, we create over 2.5 quintillion bytes of the stuff every day. Businesses need more compute if they stand any chance of tackling this data mountain and keeping up with innovation. With this in mind, it's clear that getting the right infrastructure, and servers, is critical. "We truly believe the servers are the bedrock of the modern data set," Ravi Pendekanti, Senior Vice President, Server Solutions Product Management and Marketing at Dell EMC, tells Gigabit at the event. "Anything and everything that you've seen so far at Dell Technologies World, has had a server right in the mix."
Ajoy Philip, VP, Infrastructure Systems Group, nods his head in agreement. He highlights how fast-emerging technologies mean that businesses' need to think broadly about their infrastructure needs today and tomorrow. "As a server person, I can't be more pleased to see where the market is going," he muses. "With the rise of technologies like artificial intelligence (AI), we're going to need more and more compute to be able to draw insights." Ajoy points out how Dell has ramped up its server portfolio to meet the demands of compute-hungry workloads and brand-new technologies. At Dell Technologies World, for instance, the firm launched the Dell EMC DSS 8440 server which, with the ability to scale up to 10 GPUs, is specifically designed for high-performance machine learning training. "This is a very powerful machine that is able to draw rich insights from data," enthuses Pendekanti. "Typically, most of the rest of the industry has opted for 8 GPUs so we really believe we're changing the game."
When it comes to digital transformation, it all boils down to having the right infrastructure – and particularly the right servers – to make it a reality. The worldwide server market seems to agree and shows no signs of slowing down, with sales reaching $23.6bn during the fourth quarter of 2018, according to IDC. Dell Technologies has grabbed hold of the market with both hands as in the fourth quarter of 2018, IDC found that it had captured a 18.7% global share of the server market. Not content to rest on its laurels though, Dell has kept its finger on the pulse of the server market, and kept pace with upcoming developments.
Pendekanti pinpoints software-defined data centres as a key trend to watch out for. "The software-defined data centre will soon become a common reality," he observes. "I also believe we're going to see storage class memory become more important because, as people create and analyse more data, they want to make sure that they have consistent memory to ensure there's no latency loss," he adds. "As well as this I think we're going to see an acceleration towards I/O Acceleration technologies. These are three pillars on which we are architecting our roadmap for the future."
The server market has proven itself as a stomping ground for technology heavyweights, but Dell Technologies has demonstrated that it's a veritable opponent with its rich portfolio of solutions. Ajoy points to the firm's Open Manage Enterprise (OME) solution as a "huge point of advantage" for the company as it makes server automation and orchestration simple. OME gives businesses a birds-eye view of their servers, allowing firms to simplify, intelligently automate and unify IT infrastructure management tasks. For instance, customers can check the 'health' of their servers or automate firmware updates. "Our customers really appreciate that we can manage everything through a single pane of glass and it also integrates with the VMware Vcentre," adds Ajoy. Essentially, this means you can easily manage your full server infrastructure – both physical and virtual – with a few clicks of a button.
Building a modern IT infrastructure has become a painstaking task for IT organisations as repetitive, manual tasks and disconnected processes have become common yet irritating impediments. A report by Forrester Consulting, commissioned by Dell EMC, highlighted that if businesses want to attack this challenge then the answer is simple: it's all about server automation and modernisation. "The one-two punch of server automation and modernisation is profound", the report asserts — and it has the statistics to back it up. Modernised firms — those that prioritise both server automation and modernisation — steamed ahead of their peers. According to the study, 61% of modernised firms reported higher systems reliability and faster deployment/delivery of services. Additionally, they also achieved a 2.3x greater reduction in operational expenditure (OPEX) compared to their less modernised peers. A few years ago, server automation and modernisation wasn't as prevalent, says Pendekanti, however, "now it's a whole new ball game — everything needs to be automated." As well as Dell EMC's OME solution, Pendekanti gestures to some of the other developments Dell has up its sleeve to deliver automation and modernisation.
"We're working hard on server orchestration and management so, for instance, we've brought out Multi-Vector Cooling," he says. As servers are becoming denser and computation needs are increasing, the challenge of thermal cooling has grown tenfold. Multi-Vector Cooling uses sensors to determine how hot or cool the server is at various locations and utilises automation to decide whether the server fan needs to run at a high or low speed. "Why is this important?" poses Pendekanti. "You're able to use power more effectively, preserve energy and make your operations greener."
When it comes to servers, the importance of security cannot be overstated: cyber-attacks can result in downtime, loss of revenue, reduced customers and more. Therefore, within its PowerEdge servers, Dell Technologies has also built security into the server's design, rather than bolt on after the fact. Using silicon-based security and a cryptographic root of trust, Dell Technologies is authenticating server booting and firmware updates through automation. "Let's say we ship a product from a factory via boat or a truck. If someone did something malicious or inserted something into the product when the system is booted up, the root of trust will immediately detect something is wrong and it won't do all the booting. It's all automatic."
Automation and modernisation will undoubtedly separate the winners from the losers in IT, however, it's not the only thing businesses need to worry about when it comes to their servers. A recent report by IDC, warns business leaders that the "public cloud is not an elixir that solves all existing IT problems nor does it address all future needs" and instead signals how the pendulum is swinging towards diversified (i.e. hybrid) IT environments. The right servers are a must for any business go down the hybrid cloud path and Pendekanti contends that Dell is readying itself for the shift. "As companies shift towards hybrid cloud, servers will be a basic building block. With Dell EMC VXrail and our partnership with Microsoft, we're making our foray into this space."
The server market is one which is in a constant state of flux, however, Dell Technologies has kept a vigilant eye on upcoming trends which are set to shake up the technological space. "We've been investing considerably in three key pillars: manageability, security and flexibility," Ajoy explains. "We also have a lot of new competitors in the server space so most importantly, innovation is key. We believe servers are the bedrock of modern computing and they will remain at the forefront as we enter the data age." Pendekanti echoes this message, noting how it's not just about innovation for the sake of it — it's about customer-centric ingenuity. "When we started, we were about 80th in the market but over the last 25 years we've focused on customer service and quick innovation and now we've rocketed to number one. There's no secret sauce other than concentrating on what the customer really wants and where the technology trends are going." Jam-packed with new products and innovations, Dell Technologies World is testament to this ethos, however, the journey is far from over. "To stay at the front of the pack is important because we don't want to lose our mojo," Pendekanti adds. "We're thrilled to be number one but we are not going to rest easy. Innovation cycles are getting shorter and shorter and we have to remain nimble if we want to stay ahead. We have absolutely no interest in slowing down now."